How do I Choose the Best Wood Home Office Furniture?
Selecting the most functional wood home furniture can be decided by evaluating your personal needs and preferences. It would be helpful to consider the amount of money you are willing to spend and determine which pieces will fit into the designated space of your work area. Essential storage to accommodate your office equipment should be a key component in the decision as well.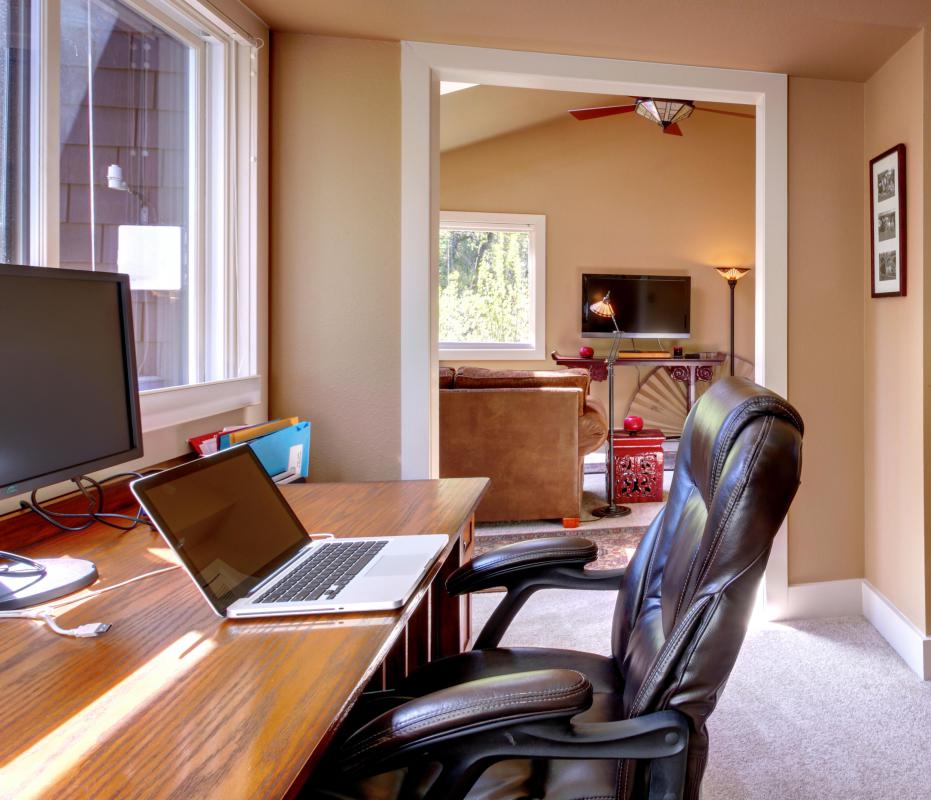 Deciding on the choice of wood is generally a matter of personal preference, although some woods are constructed to be harder than others. If you prefer a hard wood, a few options to consider are cherry, oak, mahogany and walnut. Walnut has adequate strength and durability, therefore making it a solid choice for office furniture. Some of the softer woods are cedar and pine.
The furniture you select should comply with all of your office needs. If you use a computer for work, an obvious choice would be a wood computer desk. If you prefer extra space, a desk with an attached hutch can be versatile for storing paperwork, books or software. A good idea is to choose a desk with ample writing space if you plan on writing by freehand.
Your wood home office furniture should include a designated spot for your printer, copier, facsimile, or fax, machine or other peripherals. A small mobile office cart might be a good accessory to consider, provided there is adequate space. If you plan on purchasing several pieces to complete your home office, you might want to see if you can get some type of package deal.
To complete your wood home office furniture ensemble, you'll need a comfortable desk chair. To coordinate with the decor, it's a good idea to choose a chair that matches nicely with the wood finish of the desk and other pieces. Another consideration is to ensure that it is nicely padded and comfortable, as you will most likely be sitting on this chair for long periods at a time while working in your home office. Selecting furniture that is comfortable as well as functional will be conducive to a positive working experience within the home.
In your search for quality wood home office furniture at affordable prices, you might consider looking for closeout specials or shopping at liquidation outlets. Discount home office furniture stores are a good choice for finding quality pieces at a reasonable price. Furniture rental agencies could offer the selection you desire at a bargain price as well. Many of the used pieces you might find for sale could be in very good condition, and you could save a considerable amount of money in the process. Alternately, you might wish to consider renting your wood home office furniture.
Mahogany is an attractive hardwood.

Home office furniture should coordinate with the decor of the room.