How do I Choose the Best Women's Running Shoes?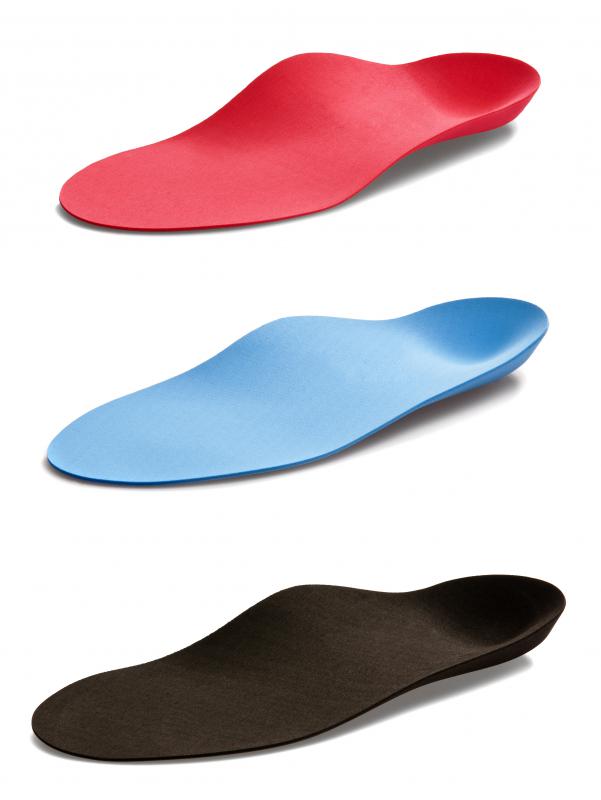 Choosing the best women's running shoes for your feet is extremely important. A pair of running shoes could be the top of the line in terms of quality, but if it's not designed for your arch type, you're not going to have the shoes your feet need. Buying running shoes from a specialty runners' store in which you can get your feet type analyzed by experts is likely to give you the best result.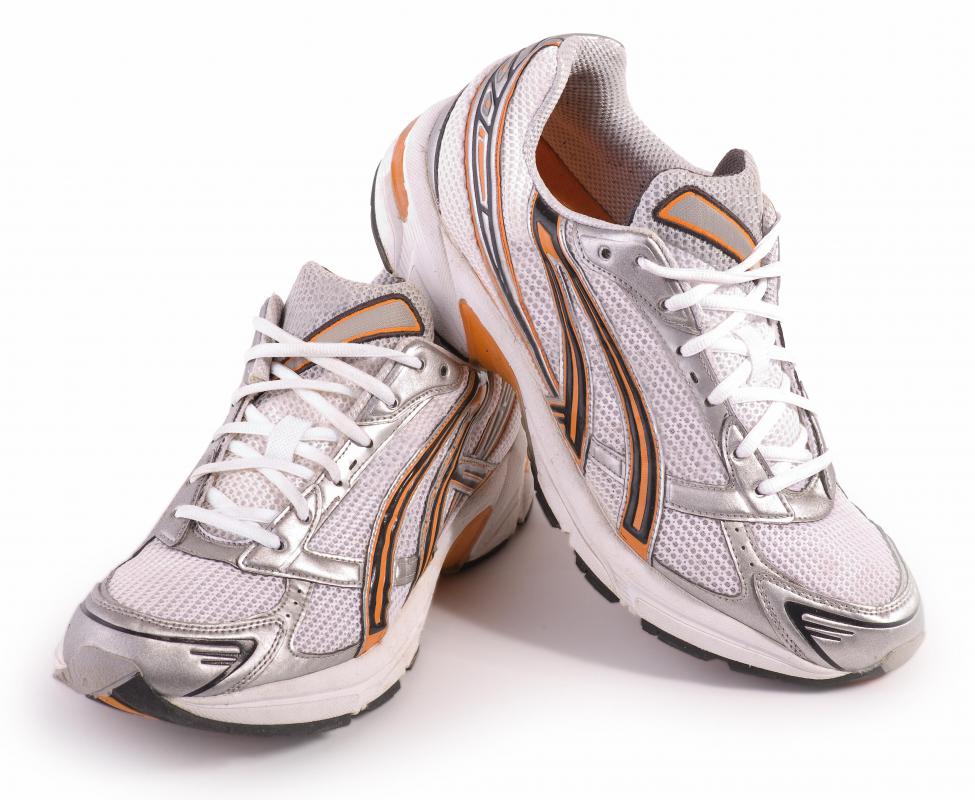 Understanding your arch type is crucial when buying running shoes because the arches help the legs absorb the shock placed on the feet when they hit the road. If you have high arches, you're going to need women's running shoes with less support than if you have fallen ones. Over-supporting the feet can cause foot cramps. Fallen, or low, arches mean that the supportive bones, ligaments and tendons on the top of the feet have either collapsed or never fully developed. Fallen arches are also known as flat feet.
The most important qualities to look for in women's running shoes if you have flat feet or fallen arches are support and motion control. These two running shoe characteristics are also necessary for feet that over-pronate. Over-pronation occurs mainly in flat feet. The feet roll forward as the body's weight transfers from the heel to the ball of the foot. A motion control feature in running shoes designed for fallen arches or over-pronation adds stability through foam injections to each shoe's arch area.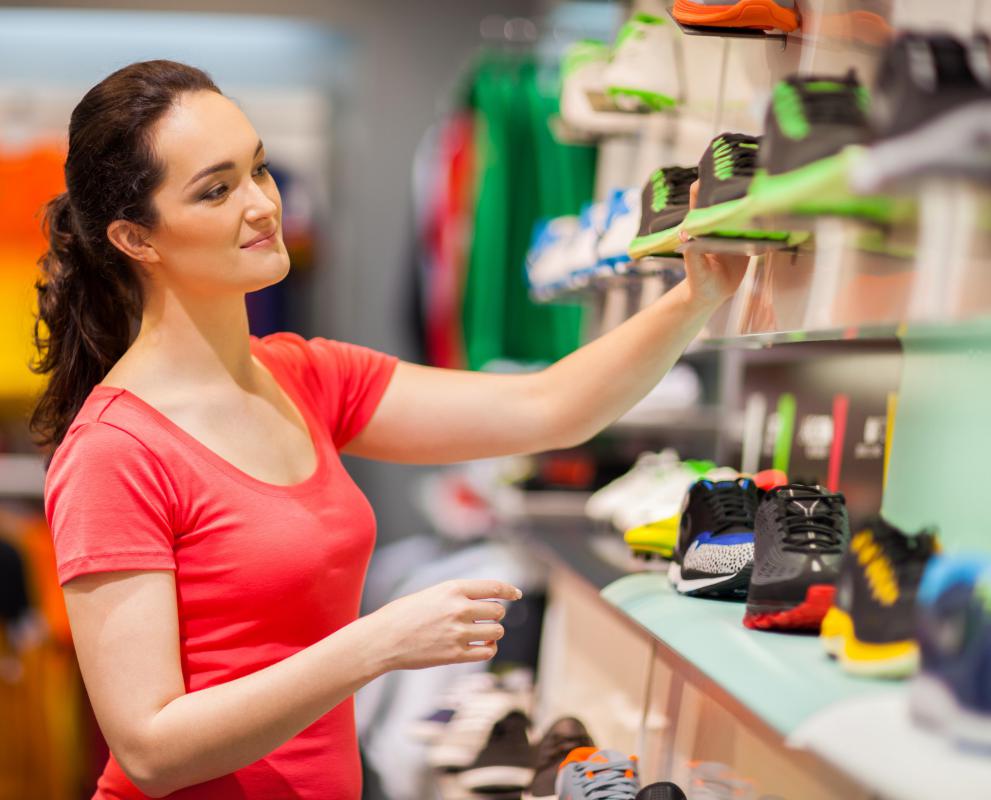 While getting your feet analyzed for any arch problem is important, you should also get the running specialty shoe store's expert staff to properly measure your feet's length and width. Getting any shoe size you normally wear out of your head when shopping for women's running shoes is absolutely necessary since sizes vary depending on the athletic footwear manufacturer. Plus, if you take an 8 in sandals or any other type of footwear, you may not necessarily be the same size in running shoes.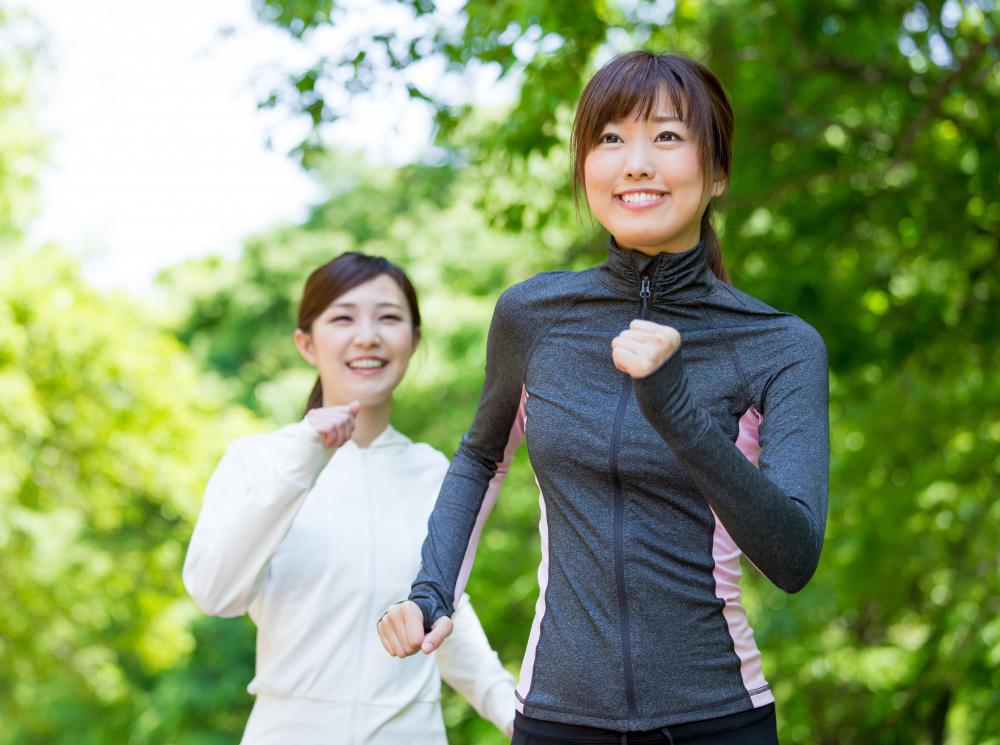 The most important thing to focus on is the fit and how your feet feel in the runners rather than getting hung up on the size number. The toe area of the women's running shoes you're considering buying should allow you enough room to wiggle all of your toes freely. There should be a little room at the toe to allow for swollen feet to still fit the shoes. Long runs especially can cause feet to swell, but this can also happen in warm weather or at the end of a day. For this reason, you should never shop for any kind of footwear before at least early evening.
Look for proper fit and comfort in runners. Thinking that shoes that feel only a little tight or uncomfortable will "break in" after being worn a few times is a mistake. Buy women's running shoes that aren't too tight or too loose. If the width is the right one for you, your smallest toes won't be on the seam of the shoe, but rather will fit well on the sole. To ensure that the runners you're considering buying are flexible enough for your feet, hold each shoe up by the heel and bend the toe section downward; the result should be similar to the way your feet bend at the ankles.
Choosing a supportive insole is good practice for any shoe you own.

Women's running shoes.

Fashion should not be a priorty when choosing running shoes.

Runners should buy shoes that support the shape of their arches.

Trail runners encounter varying surfaces and terrain, as opposed to a flat course, and need to buy appropriate shoes.

Good running shoes have a supportive sole and breathable uppers.