How do I Choose the Best Wireless Audio Adapters?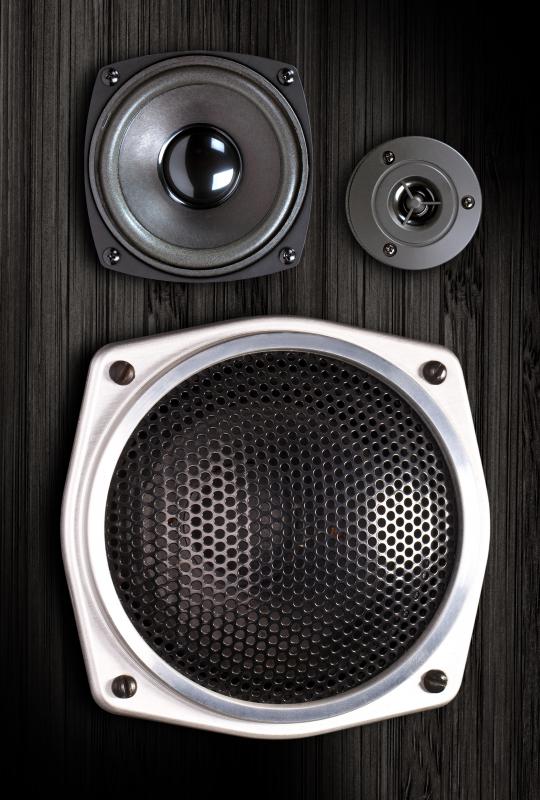 Most audio electronics are designed to use wireless adapters. This includes stereos, home phones, cell phones, and most computer equipment. Choosing the best wireless audio adapters depends on the type of system being connected and the amount of money a person is looking to spend. These technologies start at a modest price but can easily become an expensive gadget.
Many modern home theater systems use wireless audio adapters for speakers and audio equipment. This enables the speakers to be placed throughout the home without using cumbersome speaker wire. The most expensive units can also produce surround sound, which presents a life-like sound experience to the listener.
Choosing the best home audio adapter typically depends on the budget and usage of the unit being connected. A home theater audio adapter can be expensive option for a modest consumer. The more expensive models typically produce higher quality sound with more available power for the speakers.
Wireless audio has transformed the way that people listen to music because it has removed the need for unsightly wire. Most phones also use wireless technology, which makes hands free usage possible. Wireless audio adapters are a universal approach for connecting two or more pieces of audio equipment.
There are also universal wireless audio adapters available for computers and smartphones. These adapters typically include a USB connection, which easily connects to a standard computer device. The computer adapters are relatively inexpensive and enable remote transmission of audio music to external speakers.
Wireless audio adapters are a convenient way to transmit digital media stored on computers to a stereo receiver in another area of a home. This is accomplished by connecting an adapter to both the computer device and the receiver unit. When the music is played on the computer, it is instantly transmitted to the stereo receiver.
This type of technology is also available for smartphones and portable music devices. Smartphones require special wireless audio adapters designed for specific makes and models of phones. These adapters are most often used for iPhones® and iPods&regl, which store music files. This wireless adapter technology enables the sharing of music between smartphones and computers without a hardwire connection.
Bluetooth® headphones are another example of wireless audio adapters for the modern era. These headphones connect to a stereo or portable music device with a special audio transmitter. A wireless headphone is great for hikers or runners because it removes unnecessary clutter from the audio device.
By: kornienko

You can use a wireless audio adapter to get audio from a PC to a set of speakers far from your computer.

By: Pavel Losevsky

Many modern home theater systems use wireless audio adapters for speakers and audio equipment.