How Do I Choose the Best Wig Style?
Choosing the right wig style depends on a number of factors including your face shape, personal preference and the coloring of your skin and eyes. Budget is another thing to think about because the price and quality of wigs can vary drastically. Wigs come in synthetic or natural human hair, which affects both the price and the quality of the wig style. Wigs are worn for a variety of reasons from fun to disguise hair loss, so the best wig style will suit your needs and be appropriate to the reason you are wearing it.
Face shape helps determine the fullness and length of the wig that will look best on you. If you have an oval face, you can wear any wig style that you prefer. Round and heart-shaped faces should avoid full wigs and keep the length relatively long to elongate the facial features. Square faces look best with some layers framing the face because it helps to provide a softer appearance.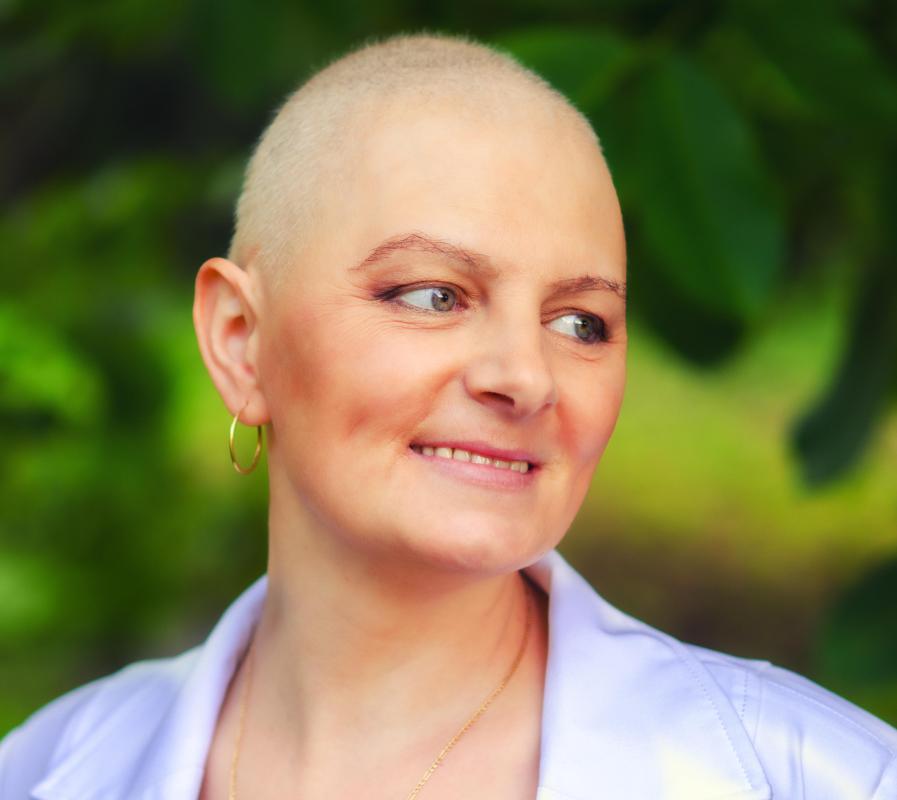 Personal preference is very important when choosing a wig style, as you will be the one wearing it. Choose a color that you like, but the closer that you come to your natural hair color, the less noticeable the wig will be. If you want a wig to wear simply for fun, do not be afraid to experiment with colors that you would not normally choose. Make sure that you try the wig on to ensure that it fits your head and complements your natural coloring.
In general, those with darker complexions and eyes look better with darker-colored wigs, though this is not always the case. A red or blonde wig can accent dark hair and eyes as well. A lighter skin tone and eyes work well with lighter blonde and brown wigs. Think about having a friend or loved one accompany you to try on wigs so that you can get their opinion. If this is not possible, ask the sales associate at the store to help you.
The best wig for you will fit into your budget. This means determining how much you want to spend beforehand and then looking for a wig style that fits that price range. Synthetic wigs are sometimes less expensive than wigs made from human hair, but do not always have the same natural look. Deciding beforehand the level of quality and the amount that you are willing to spend helps make looking for a wig style much easier.