How Do I Choose the Best Watches for Men?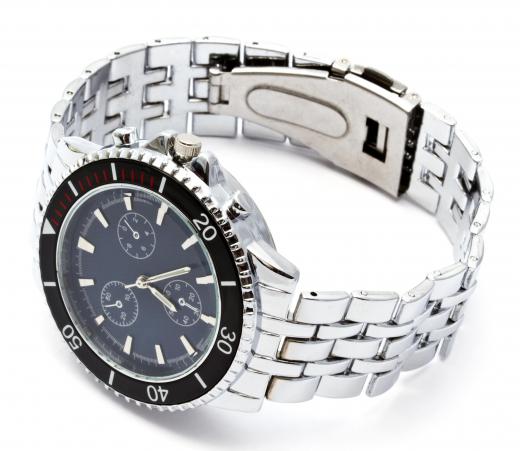 Watches for men range from casual to elegant, and the right type normally depends on the man's profession. The band and face of the watch should be the right style and size so it does not appear feminine. A band can be made from different materials, and the color of these can be an important consideration as well. If it is used for athletic purposes, some additional features could be helpful.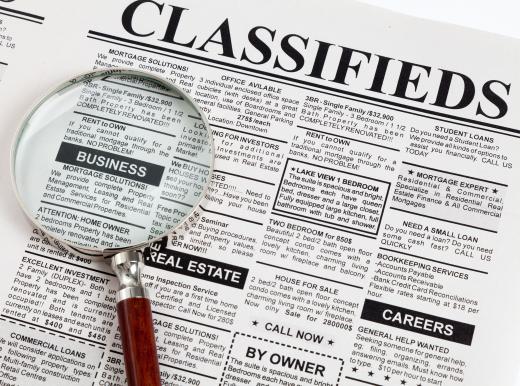 Stainless steel bands and faces can be good options for everyday use for those employed in an office, since they tend to go well with slacks and a dress shirt. The bands of watches for men could also be gold or silver-plated for a more elegant look. Those who frequently handle tools or heavy equipment might prefer a leather band because this type can be more durable when exposed to extreme conditions. If buying one with a leather band, tan, brown, or black present a masculine appearance, Bright colors such as red, pink, or orange may not appeal to most men because these shades can make this accessory appear to be much like women's jewelry is.
The face of most watches for men are usually somewhat larger than watch faces for women. These could vary, and are usually between 1.5 and 2 inches (3.81 to 5.08 cm) in diameter. Bands are normally around 1 inch (2.54 cm) longer than ladies' watch bands and may be anywhere from 0.25 to 0.5 inches (0.64 to 1.28 cm) wider. The numerals are typically larger and sleeker than those on women's watches as well. When comparing different watches, look at all the features individually; some may seem too delicate or feminine.
Different watches for men are designed specifically for working out; some features to consider might include a stopwatch, heart rate monitor, or lap counter. Waterproof watches for men could also be ideal when exercising outdoors. Many come with a protective cover for the face of the watch, an attractive option for those spending time outdoors or some work environments. It can be a good idea to try on different watches and then practice working various functions to find one that fits your lifestyle.
Watches for men can be found at a wide variety of retail locations. Department stores, discount stores, and jewelry shops all routinely carry a selection for you to choose from. Watch manufacturers often sell their products directly on their websites. Used watches can be an option for those wishing to save money; online auction sites, classified ads, and vintage shops all may be resources for choosing the best gently used watch at a lower price.


A man's watch should look attractive when paired with a suit.

By: Feng Yu

Good deals on used items may be listed in the local classifieds.

By: blas

Some watches contain features that can be used to keep times during a workout.

By: tycoon101

Traditional clocks and watches use a system of gears and pulleys to keep time.