How do I Choose the Best Vintage Wall Sconces?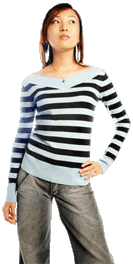 A home's lighting is often considered the fourth dimension of architecture. Strategically placed vintage wall sconces lend a subtle but charming grace to a vintage home. Vintage wall sconces come in an array of styles, shapes, colors and lighting choices. When selecting vintage sconces, weigh all of the choices and assess the lighting needs of the room. Consider the following when making your choice: existing architectural style and décor of the home, the material and durability of the wall light fixtures, the electrical capability of the wall light fitting and the home's electrical system, the type of bulb the fixture accepts and the affordability of the sconces.
In an ornate Victorian home, consider heavily embellished antique sconces such as gilded leaves or medallions to suit the architecture. Vintage wall sconces in geometric shapes and straight lines are perfect for a Craftsman or Mission-style décor. Sconces made of chrome and frosted glass befit a 1950s "retro" home design.
Manufacturers do not limit their wares to accommodate precise eras, however. Vintage wall sconces might be shaped into imitation branch twigs, chubby cherubs, 17th-century pewter cups, vintage candle sconces and more. Whatever your choice, select the best vintage sconce style that complements the architectural statement and décor of the home.
Original antique sconces might be difficult to obtain and generally are expensive. A good alternative to antique wall fixtures is a reproduction vintage wall sconce. Manufacturers offer numerous elegant reproduction styles in lightweight metals such as chrome or copper. These sconces strongly resemble their original vintage forebears and meet or exceed modern electrical requirements for safe operation.
Consider the practical aspects of the sconces, as well. Some vintage wall sconces might require small, candle-like bulbs that might not emit enough light for the needs of your home. Determine whether the fixture accepts only incandescent bulbs or whether it also will accept the more recent and energy-efficient compact fluorescent light (CFL) bulbs and light-emitting diode (LED) bulbs. Some sconces require particular wattage; check the labels to determine the requirements and decide whether the light output meets the needs of your room and décor style.
The vintage wall sconces must also be affordable and easy to install. Some vintage sconces are fitted with switches on the housing that activate the lights; others are equipped with wires that must be connected to light switches on the wall. Retrofitting an electrical system to accommodate your new lighting is no easy task. Consider whether an easy installation is within your means, and make your choice accordingly.


Woman with hand on her hip