How do I Choose the Best Vintage Curtains?
Before purchasing vintage curtains, it is probably a good idea to study background information regarding vintage curtains and draperies. Without that knowledge, you could possibly purchase fakes. It is not that difficult to mimic the look of vintage curtains, and some sellers may be unscrupulous enough to take advantage of you. Once you have learned a bit about how to identify them, the main things to consider are quality of the fabric and overall condition of the curtains.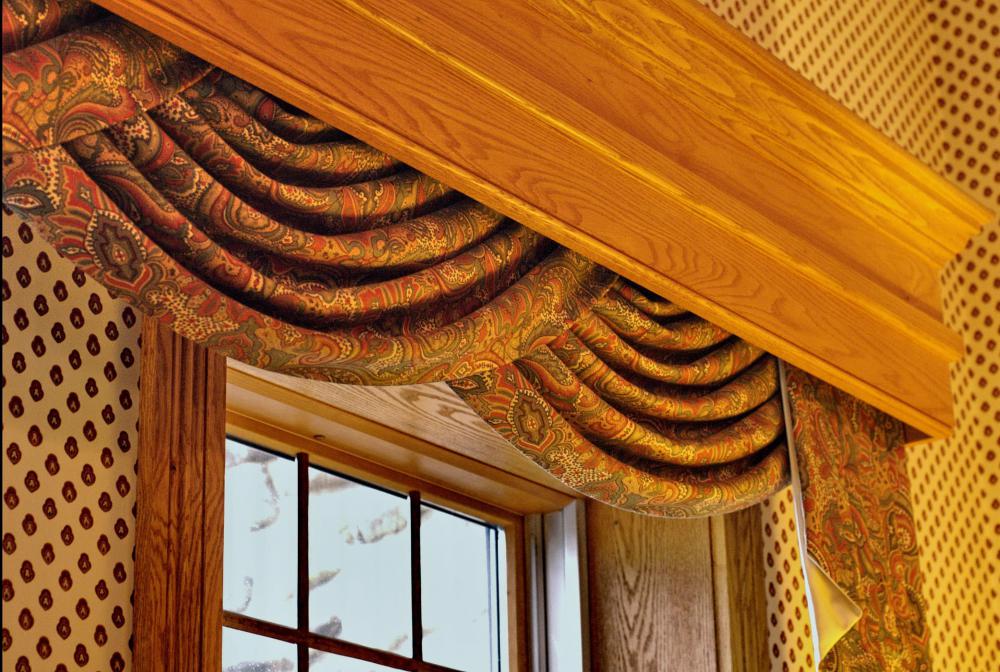 Sometimes the terms vintage and antique are confused. Vintage is loosely defined as anything that is more than 20 years of age, but less than 100. Antiques are generally considered to be items that are 100 or more years old. Typically, the older an item, the more value it has, so antiques are generally much more expensive than vintage items.
To be able to correctly identify vintage curtains, you must learn as much as possible about the type of fabrics that were used and styles that may be identified by time periods. Fabric identification is probably more important than familiarity with design, because drapery design has not really changed a great deal over time. Window coverings that are a few decades old differ very little from modern curtain design.
One very popular type of fabric that was in use from the 1930s through the 1960s was called barkwood, a printed fabric with a loose, nubby weave. The print was usually quite large, and frequently depicted floral or abstract geometric designs. The background can be any color, but most often is beige or tan. When purchasing vintage curtains made of barkwood, it is a good idea to do a careful inspection, because barkwood is constructed of natural fibers and is a common target for moths. Moths often attack fibers, eating out small holes throughout the fabric.
Another type of fabric often used in vintage curtains is lace. Lace vintage curtains are generally more difficult to identify, but one clue as to age could be the content of the lace itself. Most modern lace curtains are created using polyester or polyester blends. Vintage lace curtains were typically made using cotton lace.
Mod or retro vintage curtains generally refer to draperies from the 1960s, and are usually easier to find than many other types of vintage draperies. They can often be identified by very large geometric prints. The color palette is often earth toned, incorporating gold, brown, and russet.