How Do I Choose the Best Vanilla?
Choosing the best vanilla can depend on factors such as your budget, the items you are cooking or baking, and your personal tastes. This popular flavoring is available in both natural and imitation extracts, and the real thing is typically much more expensive. The natural variety typically has a more complex flavor profile as well, since the only flavor compound present in imitation versions is artificial vanillin. Natural vanilla is typically the best choice if you want the best tasting flavor profile, though imitation varieties are often sufficient for simple baked goods, and can even be preferred for icing. You may also want to grind up your own whole beans for use in ice cream and custards, since that can result in a rich flavor, and the black flecks may add character to the dish.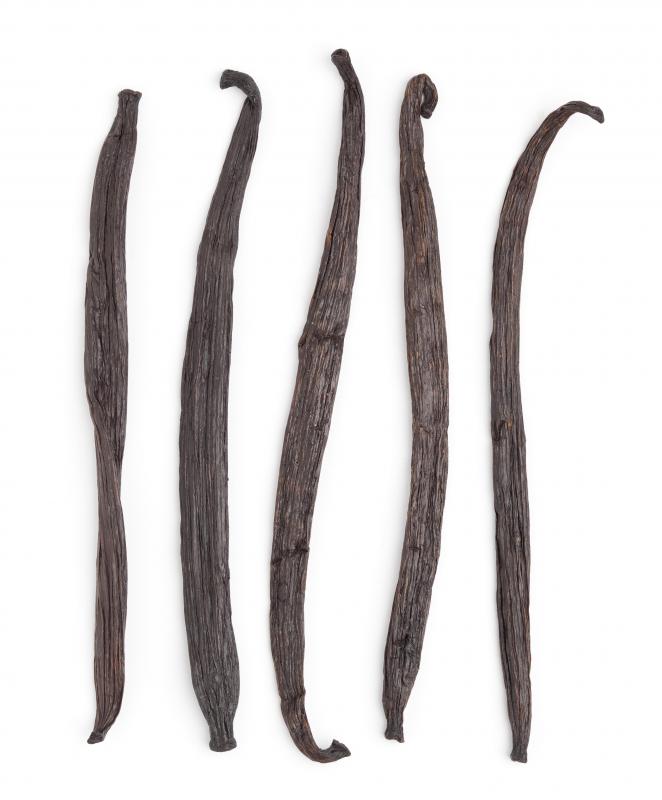 There are many different species of orchids within the vanilla genus, though all three of the cultivars that are used for cooking and baking originated from one species. The most common cultivar is known as Bourbon or Madagascar. A cultivar known as Mexican is somewhat similar to the Bourbon variety, and the Tahitian cultivar typically has stouter bean pods and a significantly different taste. The vanillin flavor compound is also be produced artificially from clove oil and guaiacol, which is a chemical that can be derived from guaiacum flowers, wood creosote, and other substances.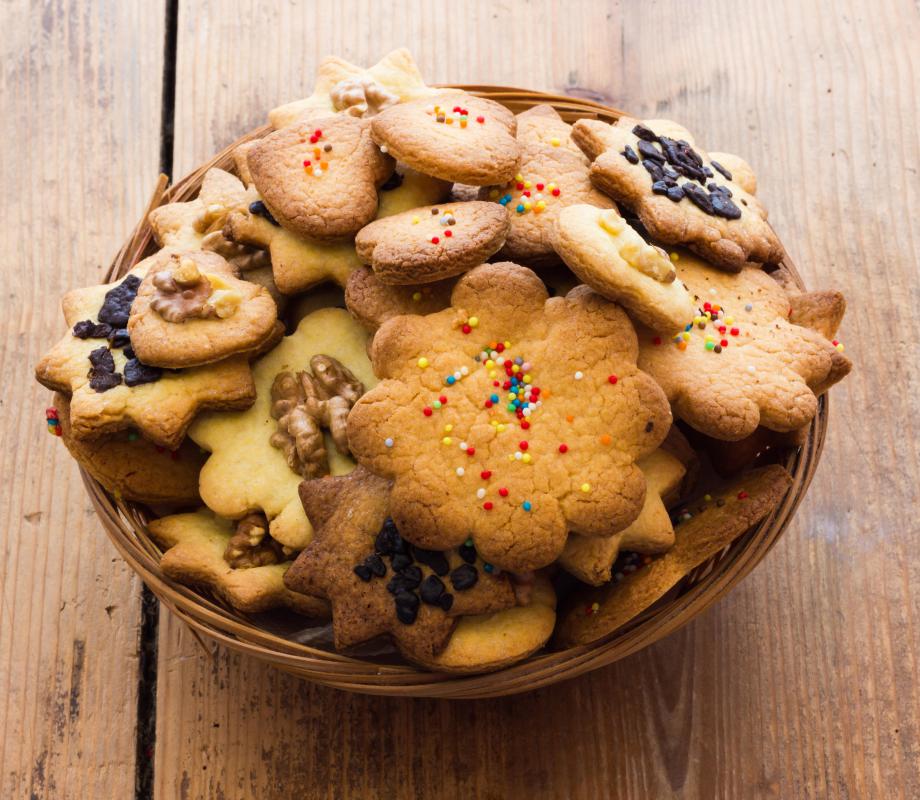 The best vanilla can be different for each situation, and there are cases where extracts, powders, and even whole beans will be the right choice. If you want the best flavor for your cooking or baking, then you will typically want to select a pure vanilla extract that was made from Madagascar or Bourbon bean pods. Products made from Tahitian beans can also be good if you want something with a slightly different flavor profile. If those options are too costly, then extracts made from Mexican beans are often less expensive, and have a complex, spicy flavors. All of these natural extracts are available in both alcohol and sugar syrup solutions, but the choice between the two is largely one of personal taste.
Imitation vanilla extract is typically only a good choice if you cannot afford the real thing, though it does have certain specialty uses. Since these products only contain vanillin, rather than the hundreds of compounds present in the real thing, the flavor profile is very limited. Some people prefer imitation products due to the fact that they tend to be clear, while the genuine extract is usually brown. Clear imitation extracts can be used to make frosting, and other products that are bright white, while the real thing will tend to impart a somewhat brown or yellow color.
Vanilla bean pods are also a great choice for many different applications, though they tend to be quite expensive as well. For the best results, you should look for pods that are plump and fresh. These bean pods can be ground up and used in desserts, such as ice creams and custards, where they will provide a complex flavor profile in addition to a visual flair that extracts cannot offer. Bean pods can also be used to create homemade extracts and infusions.