How Do I Choose the Best Tweezer Set?
The best tweezer set contains at least three types of tweezers for different uses. Presentation cases should be tough and durable, and store the tweezers safely to prevent damage, as tweezers are sharp. The tweezers in the set should be made of a high quality metal, such as stainless steel that will not become blunt quickly or be prone to rust. Tweezers in the set should be ergonomically designed, with easy to hold grips to facilitate accurate hair removal with minimal effort.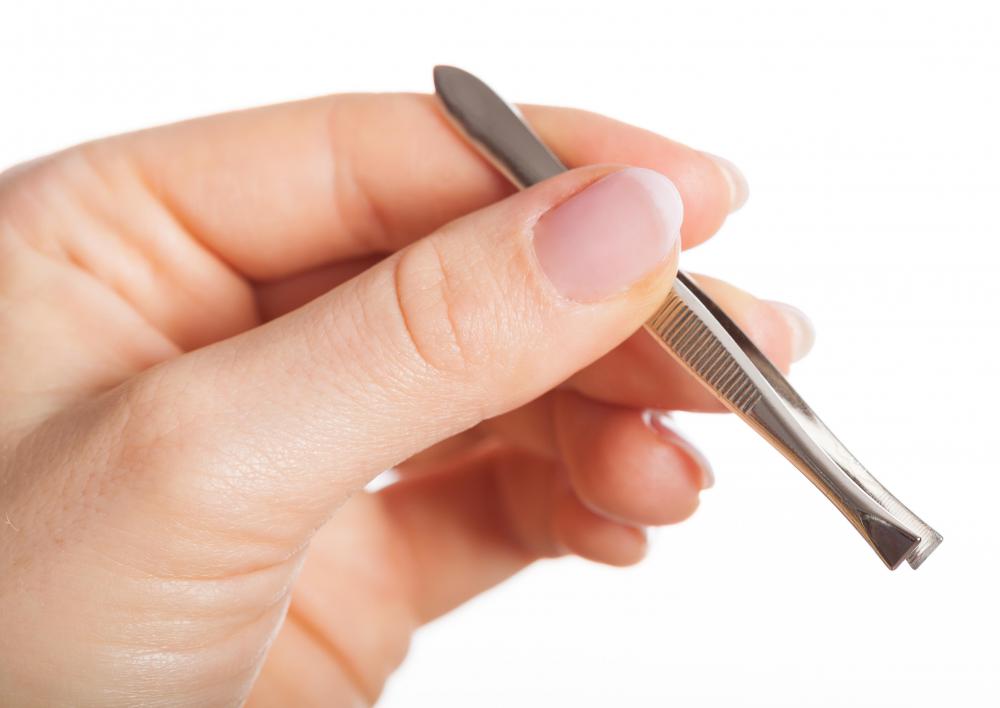 A tweezer set should contain tweezers with different tips for different purposes. It should contain a very fine, pointy-ended tweezer for accurate and detailed eyebrow sculpting. There should be a precision tip tweezer with slightly larger sharp ends, for removing stubborn, more deeply rooted hairs. The third type is the large ended, slanted tip tweezer, for removing numerous hairs quickly.
Tweezers should feature non-slip grips that allow you to hold and maneuver them easily without slipping. This is especially important when working around the eyebrow area, near to the eyes. Some tweezer sets are available with rubber grips to ensure a comfortable grip.
Made from high grade metal, the tweezers should be sturdy and accurate, and not bend or bow during use. Only the smallest pinching action is required, and tweezers that are large or clumsy should be avoided.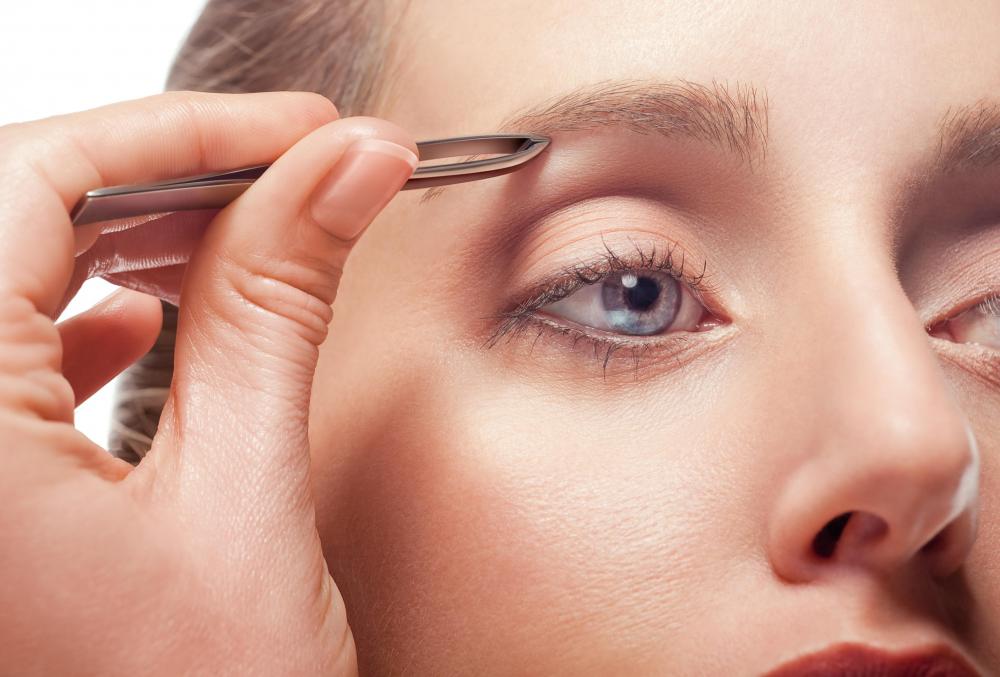 A tweezer set made from stainless steel is considered good quality, however titanium tweezers are considered to be the best. Titanium is lighter than stainless steel, but can be more expensive; price is usually a good indicator of quality with tweezer sets. Be mindful that because tweezers are used on the body, they are usually non returnable to stores for hygiene reasons. Compare tweezer sets in the store before you make a purchase.
The tweezer set should be presented in a case or box that provides safe storage, as tweezers knocking together can become blunt. A secure holder should also prevent them from falling out of the case. Some tweezer sets are supplied with a mirror, useful when traveling or on the go. Choose your tweezer set depending on whether you will be using it at home or while you are out.
By: Africa Studio

Tweezers are handy to keep in any makeup bag for instant hair removal.

By: Photographee.eu

Straight tip tweezers are excellent for use on stubborn hairs, especially on the bikini line.

By: Tarzhanova

Tweezers should be made or stainless steel or titanium.

By: MarkFGD

Non-slip tweezers are essential to proper eyebrow sculpting.