How do I Choose the Best Treatment for Jaw Pain?
The best treatment for jaw pain usually depends on the cause of the pain. For short-term relief, regardless of the cause of pain, pain-relieving medications may be effective. Jaw stretching exercises and light jaw massage might also help ease pain in the jaw. You can additionally apply some light pressure to your jaw area with the heel of your hand and hold your hand in place for a few seconds before releasing it. Doing this frequently throughout the day could make your jaw pain much more manageable.
If the root cause of your jaw pain is not determined, it is likely that you will continue to experience pain off and on. You might want to consider seeing a dentist to find out if you have TMJ, also known as temporomandibular joint disorder. TMJ occurs when the jaw joint becomes worn down or misshapen. Excessive gum chewing and teeth grinding occasionally contribute to TMJ, but it can also occur because of arthritis or some type of severe trauma to the jaw area. Your dentist can determine what type of treatment you will need for your TMJ once she discovers the cause.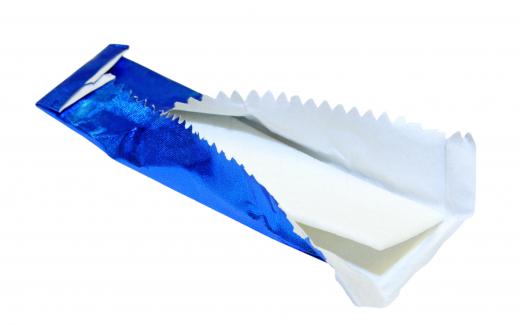 In the event that your TMJ is the result of excessive gum chewing, your dentist will probably recommend that you either stop chewing gum completely or drastically cut back on how often you chew gum. If you have TMJ because you grind your teeth at night, you will probably be given a special plate to wear in your mouth while you sleep to prevent you from grinding your teeth. You might also be prescribed anti-inflammatory pain medication to help manage your pain during the day as well as muscle relaxers to help loosen up the tightness of your jaw muscles. A blood test can typically determine whether you have jaw arthritis, and if you do, the anti-inflammatory pain relievers should be helpful.
Jaw pain that resulted from some type of minor injury rather than from TMJ should go away in time and can normally be managed with pain medicine, massage, and light pressure on the affected area. If you have TMJ, chances are good that you will always have it to some degree because there is no cure for it. Even though the problem is often chronic, the symptoms can be managed so that they rarely interfere with day-to-day life. In some cases, TMJ is severe enough to warrant surgery. If you have TMJ as a result of an overbite or incorrect tooth alignment, having these problems corrected could help to alleviate your TMJ symptoms.
AS FEATURED ON:
AS FEATURED ON:

By: blende40

Dentists often recommend that people with jaw pain avoid chewing gum.

By: chee siong teh

A bottle of OTC painkillers, which can help with jaw pain.

By: liveostockimages

Ice packs may be used to reduce swelling related to TMJ.

By: Nomad_Soul

Teeth grinding may cause jaw pain.