How Do I Choose the Best Transcription Kit?
Choosing the best transcription kit varies based on individual preference and the method of transcription employed. A traditional transcription kit once included a cassette-based playback device, headphones, and a foot pedal. Modern transcription, however, focuses on using computer software and media files in conjunction with a USB foot pedal and headphones. As such, the best transcription kit includes peripheral equipment that feels comfortable to the user and computer software compatible with a variety of media file types.
Of primary concern to transcription professionals in the market for a transcription kit are the physical components included in the kit. Primarily, the hardware required consists of the foot pedal and headphones. Headphones should feature noise-canceling capabilities, allowing the user to block out background noise to better focus on the audio to be transcribed. Foot pedals should include a USB cord long enough to reach comfortably when plugged into either a laptop or desktop computer. Buttons on the pedal, as well as the pedal's overall size, should allow the user consistent, comfortable playback control without requiring unnatural foot placement.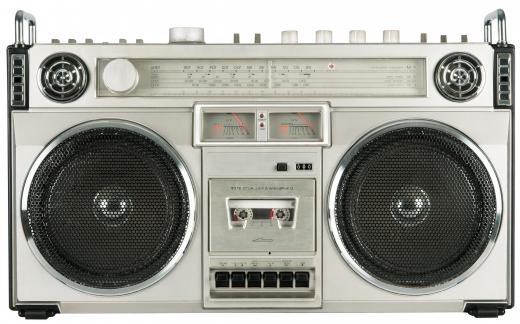 Dictation devices and the software used for recording provide a wealth of options to individuals dictating audio information. From a recording standpoint, users can record documents and other material for transcription using hand-held recorders, a computer and microphone, or users can even record over the phone. Some recording methods produce media files in common formats such as mp3 or .wav. Other recording options produce proprietary file formats or formats that require conversion if not used with a proprietary transcription kit. Selecting the best general use transcription kit requires an understanding of the different file format types available and options for converting proprietary formats.
Increasingly, transcription professionals are enlisted to transcribe more than simple audio files. Many employers and private clients request transcripts of video files in addition to audio files. Accordingly, those transcriptionists who wish to have video file playback capabilities need a transcription kit with software capable of processing common video file formats, such as mp4 or .mov. Software with regular updates regarding new file format capabilities, both video and audio, should be included with a quality transcription kit, to offer transcriptionists the best value.
Additional factors to consider when shopping for the best transcription kit include cost, the materials from which components are constructed, overall quality, durability, and any associated warranties. Operating systems and system requirements for a particular transcription kit should match the computer on which the software will be installed. The user interface for playback software should also be intuitive and easy to navigate.
AS FEATURED ON:
AS FEATURED ON:

By: Stepan Bormotov

Cassette players are sometimes still used for transcribing audio into text.

By: Benjamin Gelman

Traditional transcription kits included cassette-based playback devices.

By: eyewave

A transcription kit should include headphones.