How do I Choose the Best Tall Planters?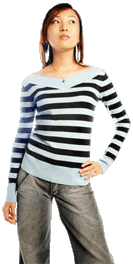 Choosing the best tall planters for your home is usually easy once you've decided on the color and width most suitable for the area. For example, if you're looking for a tall planter to stand by your front door, the best choice would be one that wasn't too wide to block traffic flow in a color and finish that accentuates your home's exterior. You should also coordinate tall planters with the flowers or greenery they will hold.
For instance, plants with fine, detailed leaves or many tiny flowers may suit a smooth rather than a textured or heavily detailed planter. Otherwise the planter's design can appear to be competing with the plant for attention rather than tastefully accenting it. Smooth tall planters in simple geometric shapes are especially well-suited to modern house exteriors. Detailed ceramic standing pots, such as those with intricate, ethnic designs may be best for a more rustic or colorful exterior such as a cottage with the front door painted in one of the planter's colors.
Remember that with a tall planter, the sides are likely to show just as much, if not more than, the top. Short-stemmed flowers are most likely going to look out of place in tall planters. Instead, look for greenery or flowering bushes with a flattering height to be shown off in a tall planter. Topiary shrubs can also look stunning in tall pots.
If you want to group tall planters together in your yard, such as by placing them nicely spaced apart in straight rows, you may be able to find a nursery to give you a discount. If your budget is limited, consider looking for several polyethylene or resin tall plant boxes rather than metal or wood varieties, as these may be considerably cheaper. Look for synthetic plant containers that have realistic faux finishes of metal or other materials for the best overall appearance at an economical price.
If you are going to choose genuine metal or wood planters, remember that although they may look stunning, some maintenance may be required. Check the manufacturer's instructions for applying any weather protector as well as how to clean the planters. Choose the finish of wood or metal carefully.
If the wood, stone, paint or other materials on the exterior of your house have a cooler look to them, such as ash rather than orange undertones, consider similar wood tones and silver-colored metals for the planters. If instead, your home exterior features warm wood, brick or paint colors, tall planters in burnished copper or orange-toned wood would most likely look best. If you're not sure, black planters tend to work well with either look as well as any type of greenery or flowers to make a strong, decorative statement.
Woman with hand on her hip