How Do I Choose the Best Tall Pajamas?
When shopping for tall pajamas, look for those that specifically include "tall" on the label or in the description. Generally garments with such labels offer a good deal of extra length as compared to other sizing differentiations, such as regular or petite. You may wish to try looking in specialty clothing shops or outlets, although many stores carry at least a few choices in tall garments.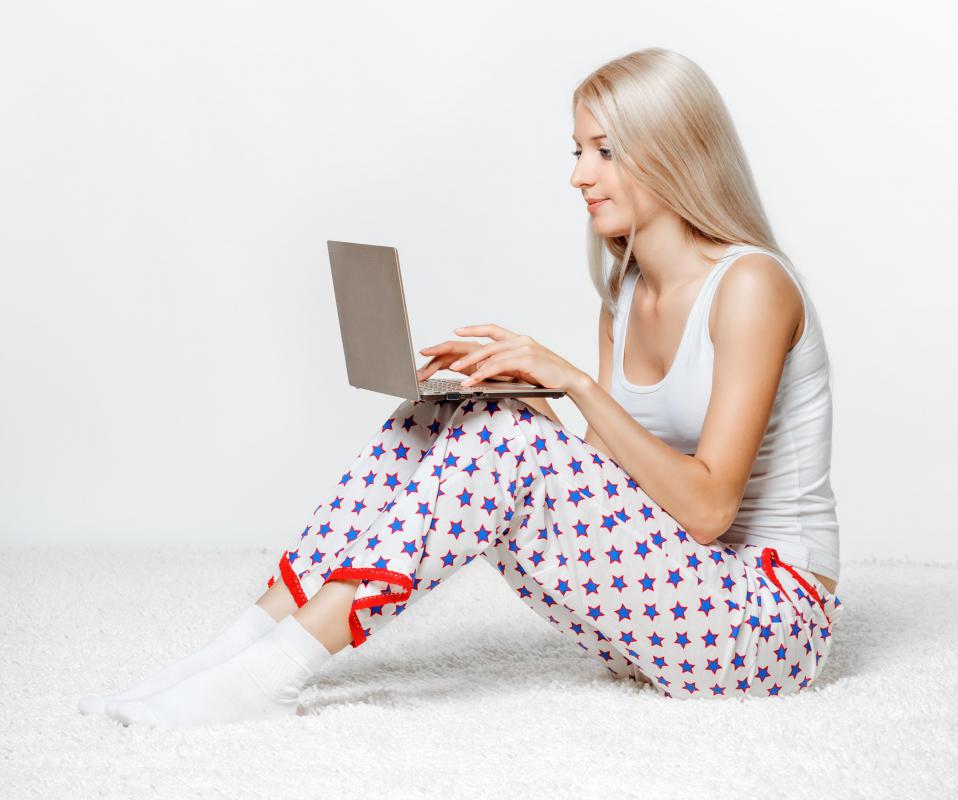 For men's tall pajamas, the description may be "big and tall." While there may be some options for tall pajamas from other retailers or catalogs, you may be better off shopping in a big and tall men's store or a plus size men's clothing shop. There may be a better selection of styles, colors, and most importantly sizes.
Women's tall pajamas include everything from full-length flannel nightgowns and warm fleece pajama pants to loungewear and some lighter styles including sexier nightwear. Keep in mind that pants or gown length are not the only areas that may need to be longer.
Many tall people also have a longer torso or longer arms, so tall pajama shirts may also add length to the torso or arms. Summer pajamas that contain shorts will also need to be longer. It is generally a good idea to try on tall pajamas before purchase if possible, especially for women who may be curvy in certain areas.
Children's tall pajamas may come in male or female specific designs while there are also some unisex options. The latter may be nylon, cotton, flannel, or other fabrics in neutral or primary colors. You may also want to consider flame resistant pajamas for kids. They may be solid colored, printed, or be emblazoned with trademark characters that both boys and girls enjoy. Gender-specific tall pajamas are frequently offered in the same varieties as other sizes and lengths, and are available in many colors, styles, prints, and characters.
If you have trouble finding long enough tall pajamas, look for those with a wide hem. You may be able to let out the hem to make the pajamas longer, finishing them with just a small hem to keep the fabric from fraying. When you let out the hem, press the fabric to remove the crease. You may also wish to press a new crease to mark the new hem before you begin sewing. On the other hand, it may be simpler to find a tailor or seamstress to make alterations for you, especially if you are not big on sewing.
By: trgowanlock

Many people find that pajamas feel best in a loose fit, so it is a good idea to take this into consideration if you are trying to decide between two sizes.

By: Serg Zastavkin

Some people don't like nylon pajamas because of their tendency to stick close to the body.