How Do I Choose the Best Stock Ticker?
A live stock ticker, which is a visual banner that moves continuously on some monitor displaying the stock symbols, values and price changes across some type of source, can help you to make buy-or-sell decisions on stocks. To choose the best ticker, decide whether you want to customize a banner so that only select securities are displayed or if you prefer to see all of the stocks that a source displays. Also, to select the best ticker, you will need to decide on the desired source, such as a television screen or an electronic monitor on a computer or mobile device.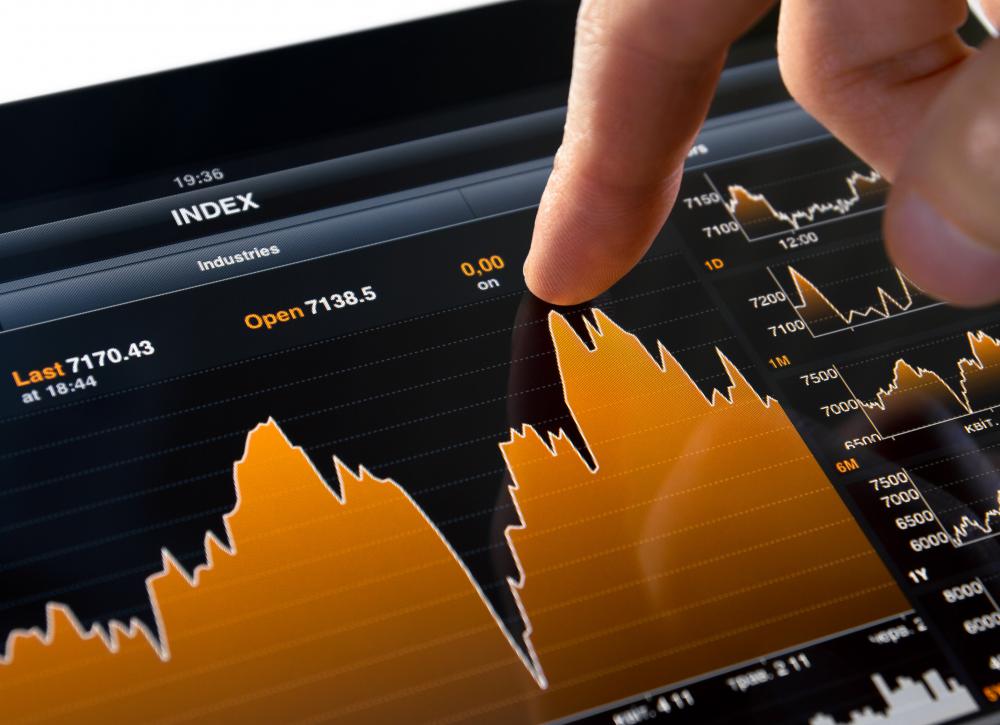 If you intend to make frequent buy-and-sell decisions in the stock market, the best stock ticker will provide live information. The types of details that you should expect to see include the trading volume for a particular stock exchange in addition to trading volume and price changes tied to individual stocks. There also are stock tickers that provide delayed price information of up to about 20 minutes. In the event that you want to visit particular websites without downloading a financial toolbar to gain access to live data, the delayed stock ticker might be the only choice.
To access a stock ticker over the Internet, you might be able to download a financial toolbar from a financial website, such as a stock exchange, for free. You can decide on the best one based on the features that are offered, but expect to find one that meets your needs. For instance, if you plan on changing web pages frequently, the best stock ticker should continue to scroll across a portion of the monitor even as you switch web pages so that you are less likely to miss opportunities. If you want to view only a select group of securities, a customizable stock ticker would be most appropriate.
A stock ticker on television might be the best choice if you have access to business news programming. As you watch and listen to business commentary, you can simultaneously view market information in a portion of the screen. The best ticker might be one that displays price changes in different colors so that it is easy to see with a glimpse the change in trading direction of a security.
It's possible that the best stock ticker might be accessible via an application for a mobile device. This is ideal for an individual who is often on the go and not likely to be poised in front of a computer or television screen. To access this ticker, you likely will need to download a software application for the mobile device. It might also be necessary to call the mobile phone service provider to confirm that the hardware device is compatible with an application. The best ticker to select also might include features that allow you to adjust the speed at which the ticker moves.