How Do I Choose the Best Stainless Steel Kettle?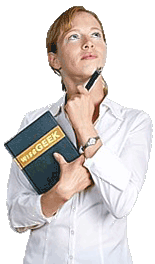 When attempting to find the best stainless steel kettle, there are several features that will set a good kettle apart from an average version. Thick bottoms will aid in the prevention of burned foods in a good stainless steel kettle, whereas a thin kettle may be less expensive, but will be more prone to burning food. Riveted handles offer much greater strength than the spot-welded or braised type found on lesser quality cookware. One area that will commonly set the best stainless steel kettle apart from the lesser units is a heavy glass cover. The glass cover not only provides a quality seal to the kettle, but it allows the cook to monitor the progress of the food without requiring the lid to be removed from the pan.
Many cooks prefer the appearance and easy cleaning qualities of a stainless steel kettle over kettles manufactured from other materials. When attempting to choose the best stainless steel kettle, a good test for quality is to lift the kettle. A kettle that feels heavy is often a better value than a similarly-priced lightweight version. Heavy metal kettles distribute heat more evenly than a thin-bottomed type. This contributes to a more evenly-cooked meal with less chance of uneven cooking due to hot spots. A heavy cover will seal in the heat, allowing the dish to cook faster and more evenly as well as seal in flavorful juices in the kettle.
When searching for the very best in cookware, a stainless steel kettle with a brass coating on the bottom of the kettle will typically be the best type to purchase. The brass provides a very good heat conductor to evenly cook the pan. The brass will also allow you to turn the heat much lower while retaining the boiling characteristics and saving on cooking expenses. When attempting to choose the very best stainless steel kettle, always choose the kettle that has solid metal handles rather than a flat-rolled, sheet metal style.
Flat-rolled handles are commonly welded to the stainless steel kettle and can have the tendency to break loose. This can be both disastrous and dangerous when transporting a heavy kettle of hot food. Solid steel or brass handles are riveted in place and rarely come loose, providing the utmost in safety for the handler. Some of the best stainless steel kettle designs incorporate a heat-resistant coating or addition to the handles in order to help prevent burns to the cook's hands.
Woman holding a book