How Do I Choose the Best Small Yacht?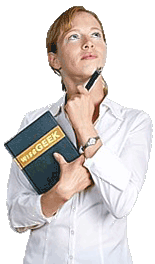 The first determination you will need to make when choosing a small yacht is whether you want a sailing boat or a motorized boat. The term "yacht" can refer to a wide variety of vessels, as the defining characteristic of the yacht is its intended purpose as a recreational boat. Sailing vessels will require some skill to operate properly and safely, and you may need to get a specific license to use a motorized small yacht. Think carefully about the body of water on which you intend to operate the boat, how many people you intend to host on your vessel, and what your skill level is or will be at the time of purchase.
A small yacht that is basic and fairly easy to use is a dinghy. This boat will usually only accommodate two to three people, though larger dinghies can accommodate more boaters. Some dinghies feature sails as the primary power producer, while others may be paddle-operated or even motorized. If you will be transporting your small yacht regularly, or if you are on a budget and only want a simple vessel, this is probably your best bet.
The term "small" as it relates to yachts can be fairly vague. A small yacht for one boater may be quite large for others, so you will need to consider your budget for purchase as well as your intended use for the vessel. Some people live temporarily or permanently on the yacht, which means a larger vessel is appropriate. Others may only use the yacht occasionally, in which case a smaller motorized yacht without a sleeping cabin may be best. Sleeping cabins or other recreational areas on the vessel will increase the size of the boat, so if you are looking for a small yacht, consider doing without such added features.
Choosing a sailing yacht can be difficult, especially if you have little or no sailing experience. If you are new to sailing, it may be best to choose a dinghy or other smaller yacht to learn how to operate the vessel properly. Choose a simple sail design that will be easy to operate with one or two people on board.
Regardless of the type of yacht you choose, be sure to do a careful inspection of the vessel to ensure it is seaworthy. If you do not know enough about boats, consider hiring a professional to find a seaworthy vessel that will suit your needs. The hull should be undamaged and all mechanical equipment should be up-to-date on maintenance.
Woman holding a book