How do I Choose the Best Small Bathroom Makeover?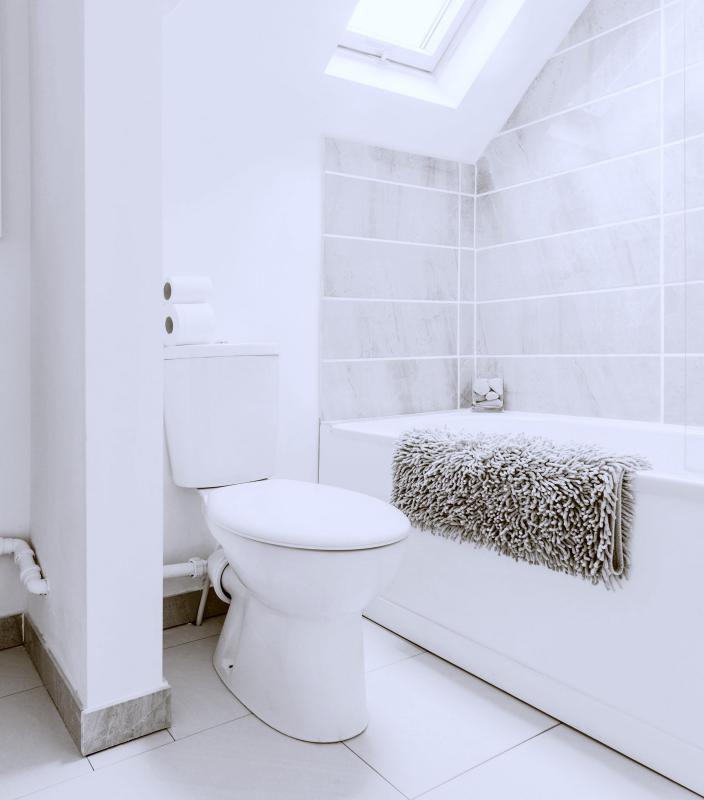 A small bathroom makeover can make the difference between a utilitarian, public toilet ambiance and a spa-like petite retreat. Even in small spaces, a few design touches and additions can make an enormous amount of difference. Choosing the best small bathroom makeover will depend on budget and resources, but even inexpensive additions and changes can make a tiny bathroom appear larger and more comfortable.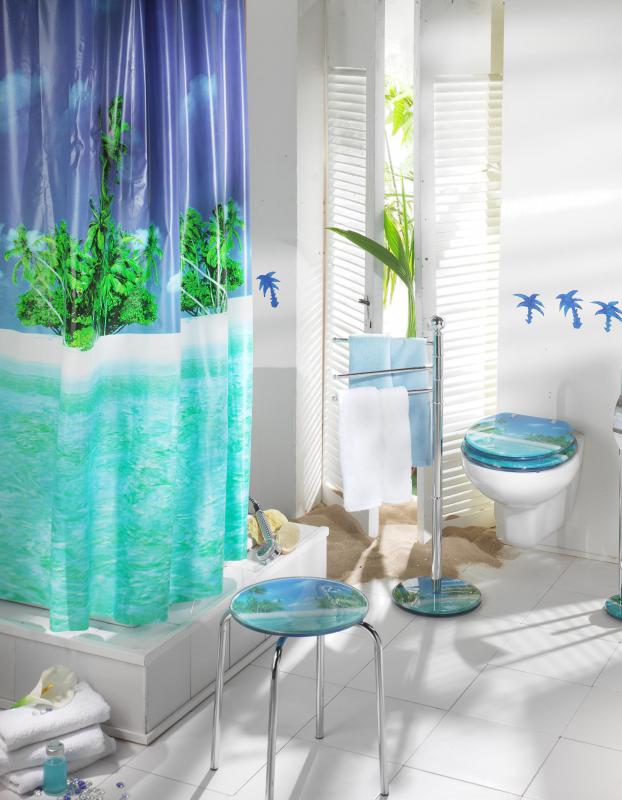 One of the challenges with a small bathroom makeover is making the room appear larger. One great way to do this is by using light. Dark colors can make a room feel confined and claustrophobic, but painting walls ivory, white, or beige can make a space feel airier. Take advantage of any windows by using a sheer curtain, and boost brightness by changing light bulbs to brighter versions or adding space-saving wall mounted lights. Add a painted border where the walls and ceiling meet to draw the eye upward and make the room appear taller.
One of the biggest space chompers in a small bathroom is an inward-swinging door. If possible, replace the door with a sliding or pocket model, that only takes up the space of the door frame. This option still affords privacy while maximizing interior space. Rice paper doors are a great addition to a small bathroom makeover, as they let light additional light into the room.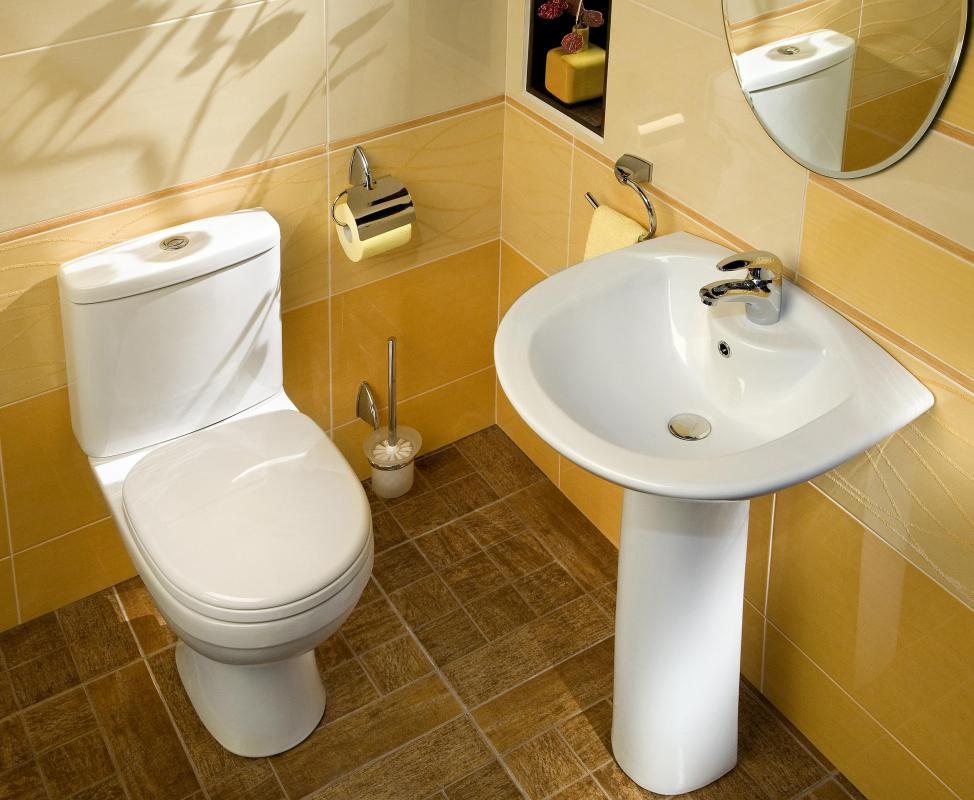 Vertical space is key to a small bathroom makeover. While there may not be room for extra cabinets or towel racks, there is usually enough space for shelving and wall hooks. The bathroom will look less cluttered if the available surfaces such as the vanity and bath surround are kept clear of stuff. Hang a waterproof caddy off the shower head or install a medicine cabinet above the toilet to provide storage without taking up additional space.
Choosing the best small bathroom makeover is a matter of personal style. Some people like to evoke an ethereal, spa atmosphere while others want a tropical, island-inspired vibe. Carefully considering a color palette can help achieve any design aesthetic. Choosing neutral wall colors allows for greater variation, as color accents can easily be added or changed with different towels, bath mats, or even soap holders. A classic color palette for a bathroom will usually include one neutral shade and two or three accent colors.
Some classical bathroom makeovers are defined by simple combinations of color and materials. For a Japanese-inspired retreat, use dark green towels, pale bamboo accessories and towel rings, and a soft beige walls. For a feminine boudoir, paint walls cream and accent with rose and scarlet towels, a flower-scented candle, and a plush bathmat. To create an upscale spa escape, try sage green walls and accent with fluffy white towels, steel or glass shelves, and simple, modern light fixtures.
Light-colored walls make a bathroom appear larger.

A few small changes can make a big difference when making over a bathroom.

New towels may give a fresh look to a bathroom.

Smaller DIY projects might include replacing the toilet roll holder and the towel racks with updated designs.