How Do I Choose the Best Short-Sleeved Blazer?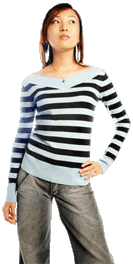 The versatility of short-sleeved blazers makes them great additions to both informal and formal outfits. They can even be used between seasons. Investing in a short-sleeved blazer means that you'll have something in your wardrobe that you can use all year round and with many different types of outfits. To choose the best short-sleeved blazer, it's important to determine which outfits you'll want to wear your blazer with and how you will wear it, because these factors will help you decide the color or style to choose.
You might find that certain types of short-sleeved blazers are better suited to be used with specific outfits. Bolero jackets are often paired with formal dress. Jackets such as these complement pencil skirts or other form-fitting clothes. They work especially well with dresses that have top halves that expose a lot of skin. For example, a bolero jacket can cover the top half of a halter dress or strapless dress for a more modest look.
If you'd prefer to wear your short-sleeved blazer with more casual outfits, consider pairing the blazer with denim. Short-sleeved blazers can look great with denim jeans, skirts and dress shirts and cotton tees. They can instantly add a little bit of sophistication to the most casual of outfits.
Department stores aren't the only places where a short-sleeved blazer can be bought. If none of the modern designs or styles of short-sleeved blazers appeal to you, consider going to a vintage shop and looking for an alternative. Keep in mind that a vintage short-sleeved blazer might cost more than a blazer bought a department store, because vintage pieces are one-of-a-kind.
If you plan on wearing something in your outfit with complex patterns, choose a short-sleeved blazer that is of a solid color. A solid color will balance out the patterns and help make you look put-together. If you want to go the minimal route, wear a camisole or tank top underneath your blazer to give the perception that you are wearing only your blazer on top.
You can layer clothes underneath your short-sleeved blazer to make your outfit more interesting and to complement your skin tone. You might have noticed that many people pair a short-sleeved blazer with a long-sleeved shirt. Long-sleeved shirts can bring out a blazer's great characteristics, if the shirt is fitted and doesn't detract from a blazer's outerwear function. When layering using shirts, make sure that you choose a shirt with a color that works with the blazer's color.
Woman with hand on her hip