How do I Choose the Best Shiatsu Mat?
Shiatsu massage is often performed using a shiatsu mat on the floor, with the patient lying down and the shiatsu masseuse kneeling next to the patient. The shiatsu mat you purchase should be large enough to accommodate both a patient and kneeling masseuse, thick enough to provide comfort for the patient and the masseuse, lightweight enough to be moved, be able to be rolled up for easy storage, and have attached straps for keeping the mat rolled up. Specially made shiatsu mats are available, but futon mattresses, fiber beds, and thick mattress pads can also be used as shiatsu mats.
These mats are usually about 83 by 55 inches (210 by 140 cm) or 83 by 39 inches (210 by 100 cm), and 1 inch (2.5 cm) thick. The larger size mat provides more room for the masseuse to move around the patient, but these mats can be cumbersome to roll and move, and are best if kept in one place. The smaller shiatsu mats typically weigh about 20 pounds (about 9 kg) and are easily rolled and moved. Shiatsu mats are burdensome to wash, so you may want to get a washable cover with the mat or purchase it separately. It is also beneficial to have straps attached to the shiatsu mat or cover for securing the rolled mat.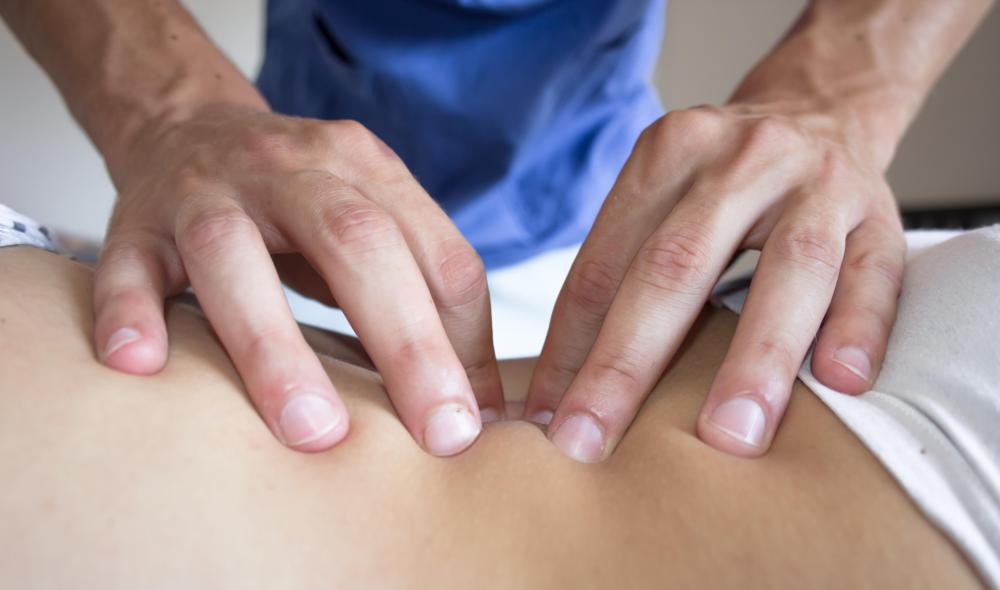 A full or queen size futon mattresses can also be used as a shiatsu mat. Futon mattresses are slightly thicker than traditional shiatsu mats, providing greater comfort for the patient and masseuse. These mattresses are often very heavy and take up a fair amount of space when rolled. They are a nice option if left in one spot. Washable futon covers are also available, and some have attached straps for rolling the mattress for storage.
Fiber beds are mattress pads made to be placed on top of a bed mattress for added comfort, but they also make a good shiatsu mat. A full or queen size fiber bed is usually about 2 inches (about 5 cm) thick, making it thicker than the traditional shiatsu mat but thinner than the futon mattress. The fiber bed is very lightweight but does not come with straps for rolling. Lengths of rope can be used to keep the fiber bed rolled for storage. The fiber beds also do not come with washable covers, but most fiber beds can be washed in a commercial washer or dry cleaned.