How Do I Choose the Best Sequin Blazer?
Choosing a sequin blazer has unique challenges. To reduce wear and damage to the garment, many blazers with sequins have no fasteners in the front, creating a shapeless form. Buttons, zippers, and belts may solve the problem but could damage the sequins if frequently worn. Partially sequined blazers may be a good option if you intend to wear the garment often.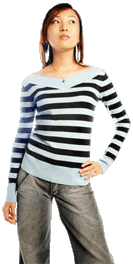 It is generally more flattering to wear a fitted, modern blazer than a classic style. Fitted blazers emphasize a woman's figure while still providing a professional, polished appearance. Classic blazers tend to be a bit shapeless and may be a poor choice for a sequin blazer because the glitz of the sequins brings attention to the top half of the body. Many sequin blazers have structured, fitted designs, but many are relatively shapeless and could make curvy women look heavier than they really are. It may be best to choose a sequin blazer that has defined shoulders, lapels, and some type of closure in the front to emphasize the waistline.
If you find a sequin blazer that has little shape, you may want to try belting it. A belt can provide additional shape and style to an open-front or unfitted blazer. Choosing a blazer with some structure is a better choice because belts can damage the sequins, but if you prefer to wear an unfitted blazer with a belt, choosing a soft belt material may cause the least amount of damage to the garment.
One style element that you may want to consider is the number of buttons on the sequin blazer. Some people prefer one-button blazers because they are often available in modern styles and can be slimming with a proper fit. Two and three-button blazers provide a classic look, but it is possible to find blazers with four or more buttons. If you choose a belted blazer, make sure that the belt fits comfortably between the buttons. It is also important to keep in mind that frequent wear could damage the sequins around the button holes, which is why many blazers covered completely with sequins use zippers, hook-and-eye fasteners, or fall open in the front.
Buttoned and belted styles may work perfectly for blazers with sequins covering only part of the fabric. Many blazers have sequins only on small areas of the jacket, such as the lapels, cuffs, or pockets. By limiting the sequined areas, you may have more style options because frequent use of buttons will not harm the sequins. It would be possible to wear belts made from tougher materials as well.