How do I Choose the Best Screened Gazebo?
The first decision you must make when choosing the best screened gazebo is whether you want a permanent structure or a portable one. Some screened gazebo designs can be broken down easily and quickly for storage or transport to another location, while others are permanent structures that are secured to one spot. The criteria for choosing a permanent gazebo that is screened in will be different from the criteria for choosing a portable gazebo with screens. In either case, the choice of materials will be the most important consideration; choose materials for your screened gazebo that will withstand exposure to the elements as well as to unforeseen impacts such as tree branches or blowing debris.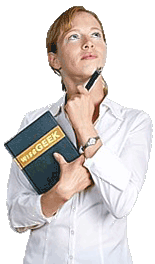 For a portable screened gazebo, consider choosing a structure made from durable materials that will fold or pack easily. Many gazebos are made from ripstop nylon, which is a special type of nylon that will resist tearing. This is a good choice for windy conditions in which debris may hit the structure. The screens themselves are made from a mesh material — very often nylon or polyester, with more durable screens being made of aluminum — and it is important to choose a gazebo with screens that are durable but packable. Portable gazebos should be lightweight enough to make transport easy, so look for a screened gazebo that includes lightweight aluminum poles that are used as the frame of the structure.
Permanent structures can take advantage of heavier duty screens since this type of screened gazebo will not be moved and does not therefore need to be lightweight. Aluminum screens similar to screens used on home windows can be used for a permanent gazebo structure. This type of screen will be effective at keeping bugs and debris out of the gazebo, and it will be durable enough to last a long time, even when exposed to the elements such as rain, sun, snow, and wind. Aluminum screening is fairly easy to cut and install, so it can be installed on gazebos made from any material. The framing material of the screened gazebo is just as important as the screens themselves, if not more so.
Choose frame materials that fit both the aesthetic of your yard and your requirements for strength and durability. Wood is a very common choice of material for gazebo frames, as it is easy to work with, relatively durable and long lasting, and aesthetically pleasing. Certain types of metals can be used for framing as well, and while these metals are not always as aesthetically pleasing as wood, they are lower maintenance, long-lasting, lightweight, and generally easy to install.