How Do I Choose the Best Satin Pajamas? (with pictures)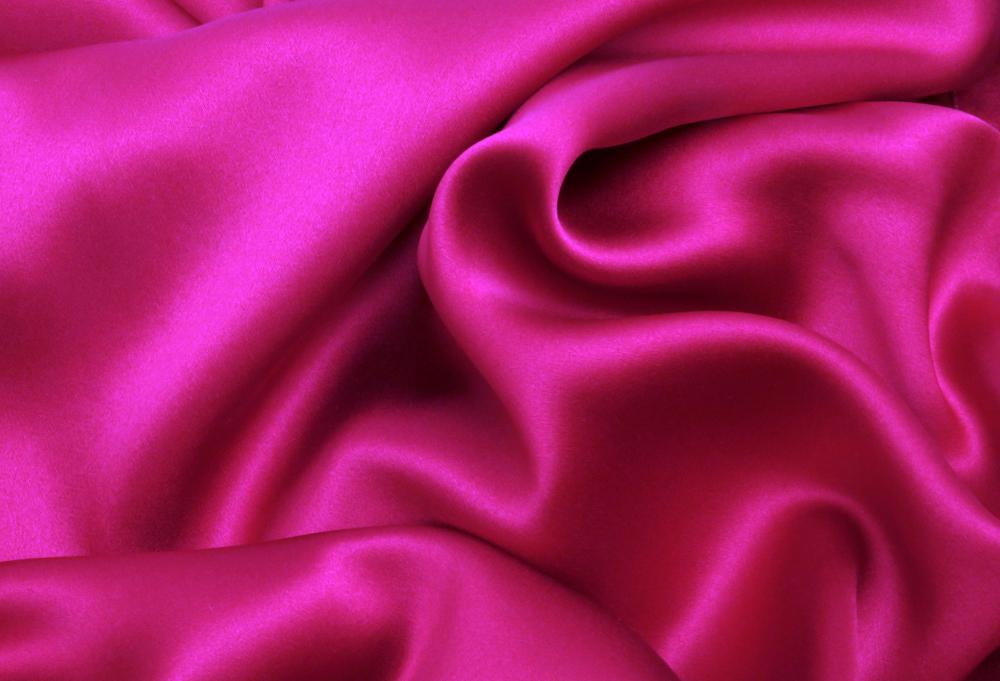 Satin is a common and popular material that is used in clothing, and its softness and ability to provide comfort to the wearer makes it a good choice to be incorporated in sleepwear. Whether you live in a hot or cold climate, there are variations of this type of pajamas that can work for you. Satin pajamas can be made for either men or women, and can be available as bottoms or in sets. Care for satin pajamas should be gentle, as satin is considered to be a delicate material. Satin pajamas can be purchased in a variety of different stores as well.
The climate where you live may be a determining factor when choosing the best satin pajamas. If you live in a hot area, you may want to choose satin tap pants instead of the longer satin pants, as they are shorter and allow more air to reach your body while you're sleeping. They can also make moving around while sleeping more comfortable. In contrast, if you live in a place known for its cold and chilly nights, you can buy satin pajamas that will help you keep warm, such as those lined with extra material to keep in heat that are conducive to your skin type. Materials that are commonly used in conjunction with satin for this purpose include wool, cotton, and flannel.
Satin pajamas are made for both men and women in a variety of styles and colors. In general, those made for men are more plain, typically a button down top and drawstring bottoms. If you're a woman, there is a lot more variety available, from plain pajamas to those embellished with a variety of materials. Lace can often be incorporated into the design to give the pajamas a more feminine appearance, either complementing or contrasting with the color of the satin. In addition, other styles may include embroidery, beading, or different hemlines and cuts.
When choosing satin pajamas, they typically come in three different formats: pants, sets, or a nightgown. Pants generally are drawstring at the top with straight legs, though they can also come in a variety of cuts. Sets will include both a top and bottoms in a variety of styles and cuts, ranging from modest to very revealing. Nightgowns range from slip-type cuts to full-length gowns. Accoutrements can also vary significantly, with lace, beads and other embellishments being placed liberally on the top or not at all.
How to care for satin pajamas can be easily determined before purchase by simply checking the garment's tags. Generally, satin pajamas should be treated like the delicate clothing that they are, washing them in cold water and then hanging them or laying them flat to air dry them. You should always follow the care instructions on the tags in order to prevent any damage to the pajamas. In addition, washing them separately or hand-washing them can keep the delicate satin fabric from wearing down.
Satin pajamas are often marketed as being part of luxury sleepwear, so it is not uncommon to find them in the more expensive racks at department stores. Some stores, however, may offer the option to mix and match your sets so that you can arrive at the best style choice for you. You can also find them in more upscale specialty stores that sell only lingerie, undergarments, and sleepwear as well, or online in a variety of stores.
Satin fabric.

Lingerie may be made of satin.

Hand-washing satin pajamas may help extend the life of the fabric.