How Do I Choose the Best Reusable Eyelashes?
Nearly all fake eyelashes are considered to be reusable, provided that you do not apply mascara to them; however, most manufacturers do not label the lashes as such. To choose the best ones, go to a store with a wide selection, and pay attention to the length of the product more so than anything else. Look at the strip on the lashes to find a pair with a clear base, and avoid individual lashes, as they can only be used once.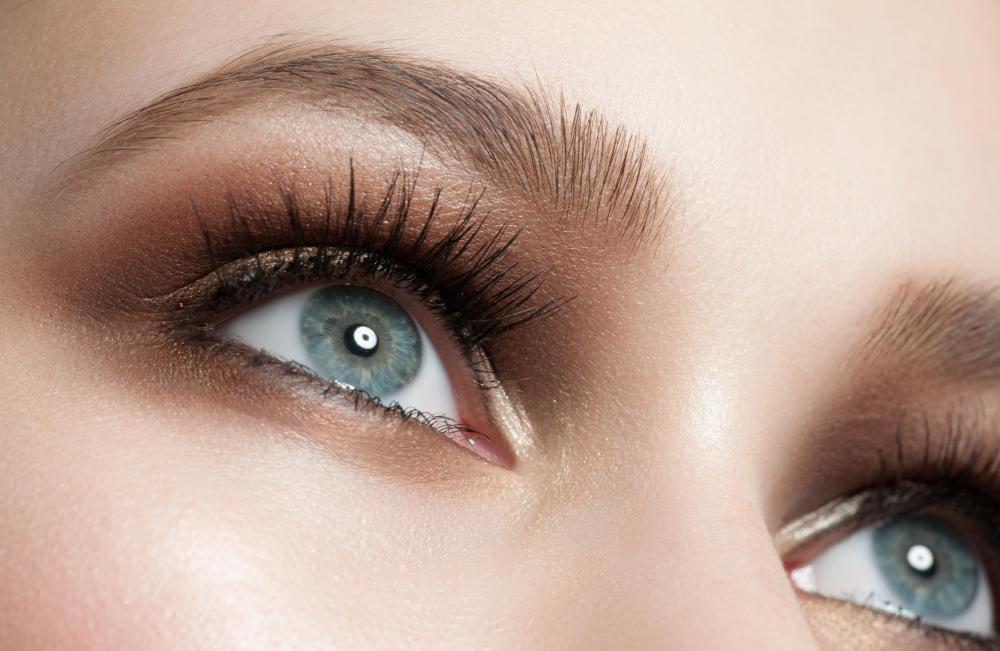 In most areas, drugstores and mass retailers have a rather limited selection of reusable eyelashes, making it difficult to find the perfect pair. In order to choose the best ones for the occasion and for your eyes, either go to a store that specializes in makeup or look online. This will provide you with the most options and the best chance of finding the perfect pair of reusable eyelashes for you.
Outside of the style of lashes that you choose, which can vary from extremely natural to over-the-top, the length of the lashes is one of the most important features. Even if you do not mind people being able to tell that you are wearing false lashes, if they are too long, they will typically look awkward. For this reason, always look for reusable eyelashes that are only a little bit longer than your natural ones. This will help to prevent your natural lashes from sticking out and make it easier for the false lashes to adhere securely to your lash line.
Once you've found a few pairs that will give you the look that you want and work with your lash length, narrow down those choices based on which ones offer a clear base. Make sure that the base is actually clear and not white, as the latter looks unnatural on almost everyone. These types of reusable eyelashes generally blend much more easily with your lash line than those with dark brown or black bands, and can save you a fair amount of time when blending the strip with the rest of your makeup. With almost all false lashes, you need to use liquid liner after you apply the strip to blend it with your eye makeup and to fill in any noticeable gaps. With a clear band, this is often much easier to do.
In general, all false eyelashes can be used several times provided that you do not apply mascara to them; however, this is not true when it comes to individual lashes. If you've found the perfect style of lashes with a clear band and that will work with your lash length, yet you have the option between single lashes and shorter strips, always opt for the latter. As individual lashes are delicate, they can typically only be used once, and you can typically achieve the same natural look with quarter or half strips, both of which are reusable.
By: Ariwasabi

Individual lashes can only be used once, so mascara can be applied to them.

By: Mikhail Malyugin

Most drugstores have a limited selection of reusable false eyelashes.