How do I Choose the Best Replacement Toothbrush Heads?
The best replacement toothbrush heads are ones that both work well and fit on the base of the toothbrush to which they are attached. In most cases, replacement toothbrush heads are used to top electric toothbrushes. Therefore, if the head does not match the base, the toothbrush heads will be useless. A good way to find a list of replacement toothbrush heads that match the base of the toothbrush is to review the information that the manufacturer includes in the original packaging. In some cases, there will be replacement toothbrush heads made by other manufacturers that will match the base.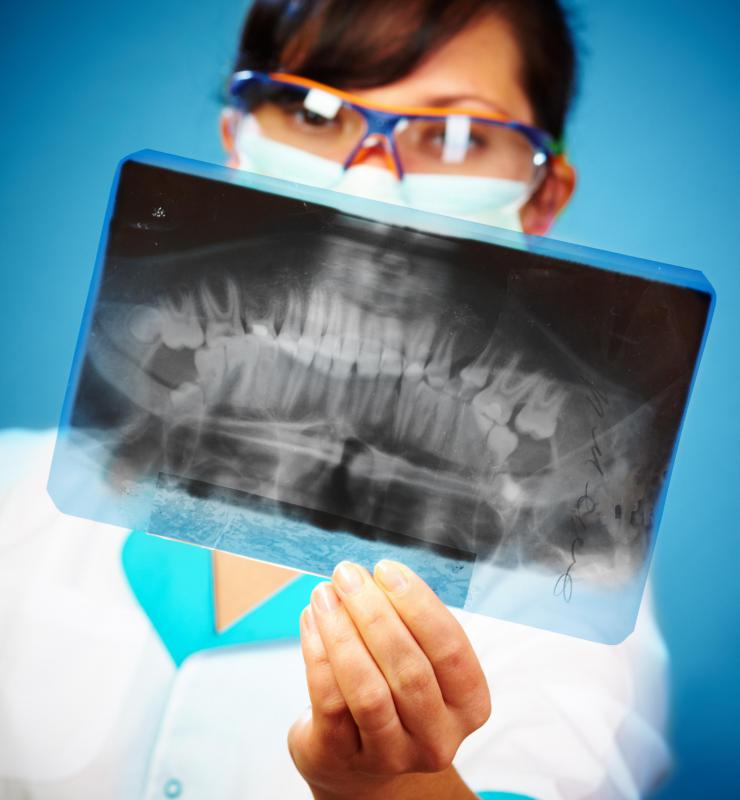 There are a number of other considerations as well. For example, consider whether the heads should be soft, medium, or hard in terms of the firmness of the bristles. Many dentists recommend that patients use soft toothbrushes. Some people, however, prefer slightly firmer bristles. There are also some replacement toothbrush heads that have a strip of colored bristles, such as blue or green, that will fade to white when it is time for the toothbrush head to be replaced, which can be a helpful reminder.
Many people believe that it is important to sanitize their toothbrushes on a regular basis. For those people, it is important to make sure that replacement toothbrush heads will fit in the sanitizer. This is especially important as many toothbrush sanitizers are designed for full-sized toothbrushes that cannot have their heads replaced.
One of the best ways to choose replacement toothbrush heads is to get a recommendation from a dentist. It can be helpful to get a recommendation both on a brand to use as well as the kind of firmness that will best work with one's tooth and gum issues. A dentist will also be able to give a recommendation on kinds of replacement toothbrush heads have the best designs for their purposes.
Another important consideration is cost. Some replacement toothbrush heads are more expensive than others. When shopping for an electric toothbrush, it may be wise to look into the price of the replacement heads to see how expensive it will be to keep the toothbrushes outfitted. In some cases, it may be possible to save money on replacement toothbrush heads by purchasing them in large quantities.
By: Monkey Business

When using a toothbrush sanitizer, it is important to verify that replacement heads are a good fit.

By: Andrey Armyagov

Replacement toothbrush heads that have bristles that reach below the gum line may help prevent decay from occurring deep within the teeth.