How do I Choose the Best Recliner Slipcovers?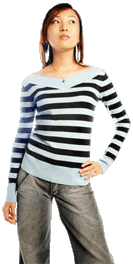 There are several factors to consider when choosing recliner slipcovers, such as the fit of the slipcover, the material used, and the ease of application to the existing chair. Many people choose to purchase chair slipcovers to hide fabric damage on an old chair or to change the appearance of the furniture piece conveniently at an affordable price. Recliner covers are available in many different colors and designs, and can be custom ordered to suit the client's taste or to fit a specific size or unusually shaped chair. In most cases, a well made slipcover is simple to install and can transform the appearance of the chair and the room in a matter of moments.
One of the first considerations when choosing recliner slipcovers is the fit of the product on the existing chair. Consumers can measure the recliner themselves or have a professional visit their home and perform this task. With the correct measurements in hand, slipcovers can usually be ordered directly from the manufacturer, online, or found in local stores and shops. The purpose of measuring the chair from the top to bottom, across the seat and back, and from seat to floor is to ensure a proper fit. Chairs that are not standard size will need a custom made slipcover for a good fit.
Manufacturers use many different types of material when making recliner slipcovers including microfiber, cotton, and burlap-like fabrics. Each type of material offers different degrees of durability and comfort, and it is up to the preference of the client which one is most appropriate. It is not uncommon for chair owners to take this opportunity to choose a completely different type of material than the original chair fabric. Some clients choose the material with comfort in mind, while others are more interested in selecting fabric for its visual appeal.
Most consumers install the new recliner slipcovers themselves with little difficulty. This process does not involve the use of any tools or special items, and can be completed in just a few minutes. Depending on the style of the chair, the owner may have a slipcover in several pieces, such as one for the seat cushion and another for the rest of the chair. These types of slipcovers are often very hard to distinguish from the original upholstery to the naked eye. Well fitted covers may be a little snug and require some effort to properly place.
Woman with hand on her hip