How Do I Choose the Best Promotional USB Flash Drives?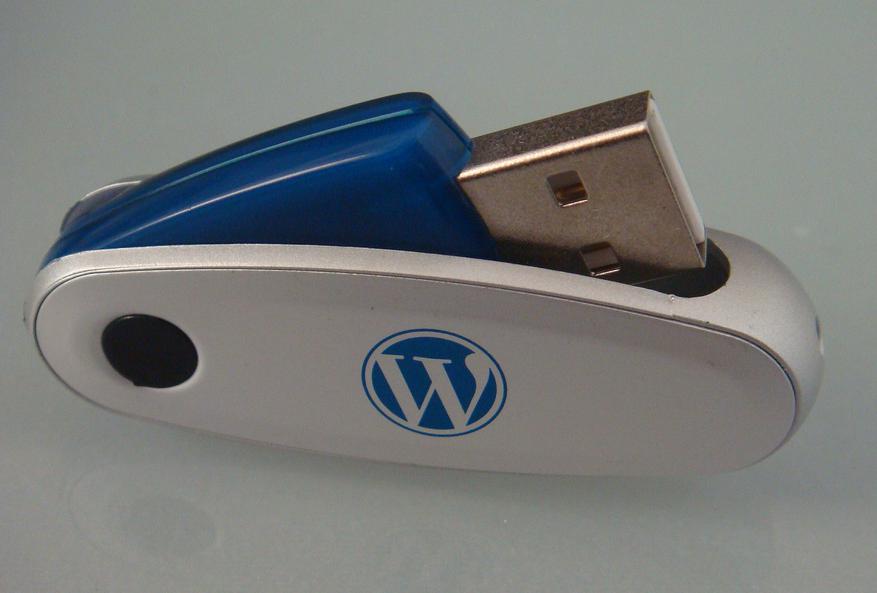 Promotional USB flash drives are a popular give-away item in both the private and the public sectors. Choosing the one that's right for your business requires you to consider factors including memory size and style. You will also need to review the price point of several versions in relation to your budget.
Before beginning to compare options, you should decide how well promotional USB flash drives fit with your business. While these items have an undeniable appeal, they may not be the best choice for you if your business is an auto repair shop or a hair salon. In those cases, you might want to choose an item that will remind the user of your business every time he sees it — even if he doesn't read your name on it — such as a tire pressure gauge or a unique hair brush.
Once you've determined that promotional USB flash drives are the way to go, you'll want to review websites or catalogs for several vendors to get an idea of the options available. One decision you'll need to make is on memory size. Flash drives, which can also be called jump drives, gig sticks, memory sticks, or thumb drives, are commonly available in set memory sizes including 128MB, 256MB, 512MB, 1GB, 2GB, 4GB, and 8GB. The less memory the unit has, the lower the price generally will be.
Another major consideration is style. While the internal components of each drive are roughly the same, promotional USB flash drives come in a vast array of exterior designs. They can flip open; have removable caps; or hang from key chains, lanyards, or carabiners. They also can be made of plastic, metal, or wood. The drives come in a wide variety of shapes as well, and some can be placed in a custom-molded body that looks like virtually anything from a heart to a robot to your company logo.
While you are looking at styles, you'll want to pay attention to how each is personalized. Custom-molded promotional USB flash drives can be made into the shape of your logo, mascot, or other style of your choice. Plastic bodies are usually printed, while wooden and metal bodies may be printed or etched. In any of these cases, you may be limited as to the number of colors and the complexity of the design.
Experts always recommend obtaining price quotes from at least three vendors to ensure you are getting the best deal. Also take into consideration facts such as the vendor's credit terms, delivery time frame, return policy, and reputation. Whenever possible, ask for physical samples of your top choices, at least of the flash drive bodies, so that you can see exactly what you're getting.
USB thumb drive.

Flash drives may also be referred to as jump drives.