How do I Choose the Best Professional Negligence Lawyer?
Choosing the best professional negligence lawyer for a particular case involves several factors. Professional negligence is a particular area of practice within the area of personal injury law. Within the area of professional negligence, there may be attorneys who restrict their practice to a specific profession. Other factors to consider in finding the best professional negligence lawyer in a given instance depend on the specific type of negligence involved, the lawyer's level of experience and resources, her reputation among her peers, and the needs and expectations of the prospective client regarding an attorney client relationship.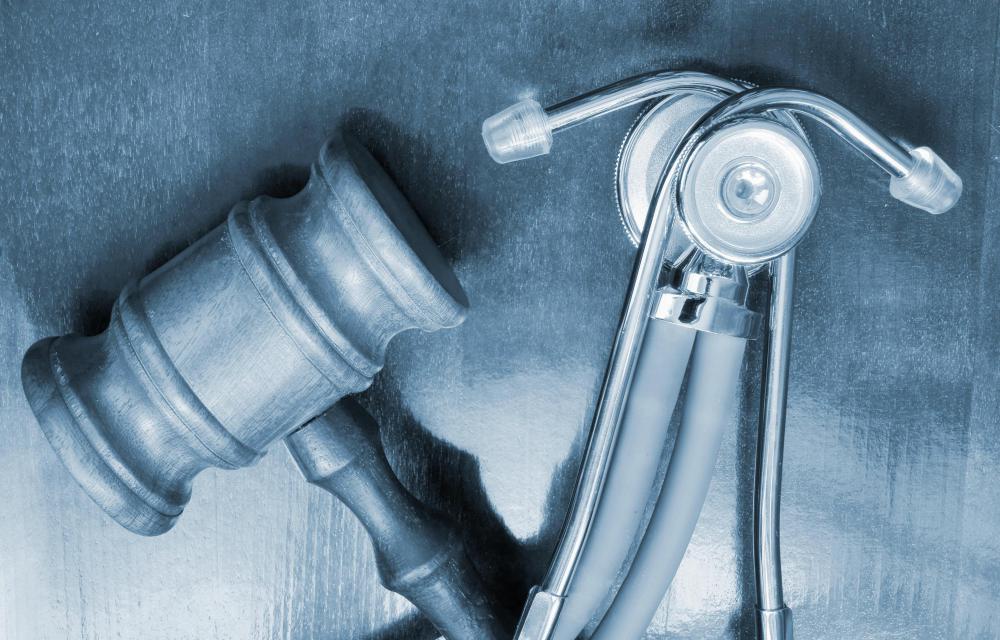 In the area of professional negligence law, there will be lawyers who handle the specific type of professional negligence case that corresponds to the specific profession. There will be lawyers or firms that handle exclusively medical or legal malpractice. Often professional negligence lawyers that have a practice restricted to a specific profession were once members of that profession themselves, or possess a degree in the field. Such experience may give the lawyer insights into those types of cases that other attorneys might not have. For instance, a lawyer with an accounting background might be a good choice for advice and representation in a case involving accounting practices.
Talking to any friends or family members in the legal profession in your locality can be helpful in narrowing the search for a lawyer who handles specific types of professional negligence cases. State bar associations commonly maintain a referral list of lawyers that practice in particular areas. Most lawyers, through either professional contact or word of mouth, are aware of the areas their peers practice in and their reputation among other lawyers. Many lawyers and law firms have their own websites, which list any areas of concentration, and their years of experience, educational backgrounds and other qualifications.
Meet with more than one lawyer. Meeting with a few lawyers regarding possible representation can also help in the search for the right professional negligence lawyer. Most lawyers do not charge fees for a preliminary consultation about a case. It is an opportunity to ask questions about things like fee structures and the lawyer's perceptions regarding the strengths and weaknesses of the case. It is also a chance to learn the lawyer's expectations of a client.
A professional negligence lawyer that is best for a particular kind of case should also be one that is best for the particular client. Litigation can be a long and draining process. The attorney client relationship can potentially last for years. Part of a prospective client's choice of lawyer should include the level of comfort and communication evident when dealing with the lawyer, as well as how responsive the lawyer seems to the questions and concerns of a potential client.
A lawyer's level of experience should be considered when choosing a professional negligence lawyer.

Some negligence lawyers may exclusively handle certain types of cases, such as those concerning medical negligence.

A negligence lawyer should have experience with reaching a settlement out of court, as well as experience in front of a judge.