How do I Choose the Best Professional Development Courses?
With previous generations, it was not uncommon for someone to land a job fresh out of school and stay in that same position until retirement, using the same skills throughout his or her career. Today, however, an increase in the types of career opportunities in the workforce and the skills required has created the need for many individuals to proactively plot a career path. Some people who find themselves at a crossroads in their career will pursue professional development courses as a stepping stone from one career to another, while other professionals may simply need to stay up-to-date on any changes in their industry. Choosing the right professional development courses to suit your career goals entails clearly defining what you're hoping to get out of the course and what your goals are as well as researching the curriculum of the prospective courses.
To assemble a pool of courses from which you can choose, first check with associates and colleagues who have taken professional development courses similar to the type you're pursuing. See if they can make any recommendations or can refer you to someone else they know who has taken professional development courses. If your employer is supportive of your decision to pursue professional development, they may also be able to recommend the right courses for your career. Any unions or associations pertaining to your industry may also be able to recommend professional development classes.
One of the first steps toward choosing the best professional development courses is to consider your motivation for pursuing this type of education. If you're seeking professional development in order to improve your current job performance or pursue a promotion, you should look for a course that is both recommended by your current place of employment and teaches the specific skills outlined in the job description. If you intend to take a professional development course while you're employed or are already a full-time student, you should instead look for a course with minimal home assignments. If you are a recent graduate or employed on a part-time basis, you may have more flexibility when it comes to what time the courses are held and the portion of time you have to complete assignments.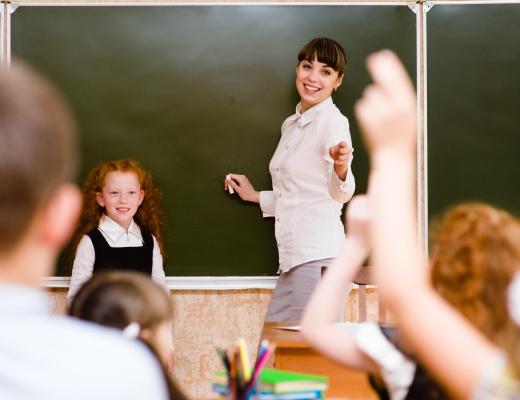 A curriculum that features the most up-to-date practices and technologies of an industry is crucial in a professional development course, particularly as technology is always changing and pervades virtually every industry. Some examples of careers that might require ongoing professional development courses include teachers, healthcare workers, engineers, lawyers, and military personnel. It's important to choose professional development courses that teach the most up-to-date regulations and techniques of your industry using the most current technology, and avoid using soon-to-be obsolete software or hardware.
AS FEATURED ON:
AS FEATURED ON:

By: mmphotographie.de

Online professional development courses allow for continual updates to the curriculum.

By: Ermolaev Alexandr

Local universities often offer professional development courses geared to teachers.

By: Photographee.eu

Professional development training can help young professionals with their business communication skills.

By: Syda Productions

Professional development courses might be ideal for people who feel at a crossroads in their career.