How do I Choose the Best Pop up Gazebo?
The best pop up gazebo is one that is lightweight, easy to carry, easy to set up, and easy to tear down. Aside from function, you should consider the materials used to construct the pop up gazebo, and find one that fits both your most common needs and your budget. While an inexpensive and cheaply made pop up gazebo may be the right choice for temporary shelters once in a while, it is usually a good idea to spend a bit more on a high quality gazebo that will withstand exposure to the elements, especially if it will be used regularly.
Most pop up gazebo models are made to be lightweight and portable, and while this essential function may be present in all models, it does not mean all gazebos are constructed similarly. Be sure to research how the gazebo sets up and tears down; some gazebos use lightweight aluminum poles that are hinged in several places to make set up and break down easy, while others use segmented aluminum poles connected internally with shock cord. The latter method is exceptionally lightweight, making it a good choice if you need to carry the folded up gazebo a moderate distance, but it may not be as sturdy as other methods, especially in the wind.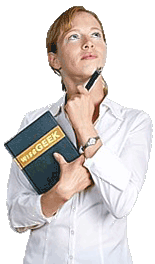 The pop up gazebo covering material should be carefully considered as well. Choose a material that balances between strong and lightweight. Rip-stop nylon is a lightweight, waterproof material that helps prevent tears in the material from spreading, causing further damage. It is not the most heavy-duty option, but it is lightweight and strong enough for temporary shelter. Heavier-duty pop up gazebo models may use canvas or other heavy materials for the covering. Such materials are strong and durable, but they will add to the overall weight of the structure and make transporting the gazebo more difficult.
Be sure to find out how the gazebo collapses and packs away. Many pop up gazebos come with a carrying case that allows you to carry the structure on one or two shoulders using sewn in shoulder straps. The carrying case should be durable enough to hold the weight of the gazebo; very often the carrying case is made of the same material as the gazebo covering. This may be fine for lighter-weight structures, but if the gazebo is heavy, a thicker, better constructed case may be necessary.
AS FEATURED ON:
AS FEATURED ON:

Woman holding a book