How Do I Choose the Best plus Size Underwear?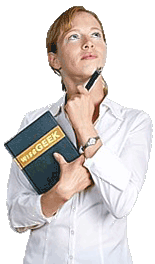 There are many different types of underwear to choose from in a variety of materials, styles, colors and prints. Choosing the best plus size underwear is a matter of finding the style of underwear you prefer in the color, size and material you like. Price also plays a part in the decision process.
One of the most common types of plus size underwear are briefs. For women, briefs can then be further divided into hipsters, hi cut briefs, boy briefs and regular briefs. Other styles of underwear for both men and women include bikinis, g-strings, thongs and thermal underwear. Men also have boxers and boxer-briefs to choose from. When choosing a style of underwear, consider what you feel comfortable wearing along with how it will look and fit underneath your clothing.
After finding your preferred style of underwear, you will need to choose the material they are made of. Cotton, nylon, polyester and blended materials are a few of the available choices. You should select the type of material that will be the most comfortable on. Materials like cotton are breathable which keeps moisture at bay. Other materials, like nylon, are not as breathable, but have a more silky texture which may feel better on.
Plus size underwear is available in a multitude of colors, patterns and designs. Some may prefer plain undergarments and choose a white or beige color, while others prefer to stay in the neutral tones but branch out to black, navy or brown. Women's underwear is available in many more colors than men's including pastels such as pink, lilac and yellow and bold, bright colors like emerald green, cobalt blue, red and fuchsia. A large variety of patterns and designs are available on all types of underwear from stripes and plaids to animal prints such as zebra or leopard. Whichever color or design you choose, pick something within your own comfort zone.
Size is one of the most important criteria in choosing plus size underwear. Underwear should fit snugly, without being too tight. If your current underwear fits properly you can buy new ones in the same size, however if it does not fit you may need to adjust the size by trying a larger or smaller size depending on the current fit. Sizing may differ slightly from one manufacturer to another so it is always a good idea to check the packaging for size guidelines. Keep in mind that some stores will allow you to try on underwear over your own while in the store, but many stores have strict no return polices on underwear.
Prices on plus size underwear varies drastically. Some single pairs can cost more than a package containing five or six pairs of underwear. The difference in price depends upon the size, style and material of the underwear and the store where you are purchasing it.
Woman holding a book