How Do I Choose the Best plus Size Robe?
Choosing a plus size robe is typically a matter of considering the climate in which you live, the purpose of the robe, as well as whether a particular robe is flattering and comfortable to wear. Other considerations also include the cost of the robe and whether it can be conveniently purchased. Although robes are not usually worn in public, many people find that a good robe is an important part of their at-home wardrobe, so finding a plus size robe that is comfortable and that fits well is important.
Begin your search for a plus size robe at a reputable retailer. Both department stores and plus-size specialty retailers often sell several different types of plus size robes. Some retailers, however, may have a better selection of styles and sizes. If you are looking for a particularly large robe, you may be restricted to the offerings of a specialty retailer or may need to order the robe online. Online and catalog retailers may also be more likely to offer plus size lingerie robes in luxurious fabrics such as silk.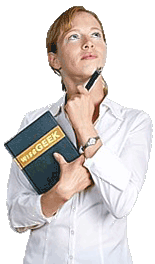 The fabric used to make a robe is very important. If you plan to use the robe as a bathrobe, for example, you may wish to select a plus size robe made of terry cloth so as to absorb moisture and help you dry off more quickly after bathing. On the other hand, you may also wish to look for fabrics that are suitable for wearing in particular seasons of the year, choosing thick flannel or fleece for wintertime and light cottons for summertime. If your skin is particularly sensitive, you may wish to select robes made of very soft material to ensure your comfort and prevent irritation.
Many robes are designed to fit somewhat loosely, so getting a precise fit may not be as important as it is for other garments. Still, most people appreciate a robe that is not too tight, so it is a good idea to check and make sure that your robe will fit you properly. If you are buying a robe in the store, this is typically a simple matter of actually trying it on. If you are purchasing the robe online or through a mail-order catalog, be sure to check the size charts and take your own measurements if necessary in order to ensure a proper fit. Mail order customers should also pay attention to the plus size robe length so as to avoid purchasing a robe that is too long or short for their needs.
AS FEATURED ON:
AS FEATURED ON:

Woman holding a book