How Do I Choose the Best plus Size Costume?
Choosing a plus size costume for a costume party or for Halloween can be challenging. Finding the best ready-made costume can be accomplished by searching online and in stores. Looking at available costumes can also help you find an idea for making your own costume. Some things to consider when looking for costumes are the available costumes in your size, price, and what you feel comfortable wearing.
Browsing through magazines, online, or in stores will give you an idea of what types of plus size costumes are available. Not all costumes sold in retail stores come in plus sizes. Although there is a market for plus size costumes, it may be difficult to find what you are looking for. This is when creating your own costume comes into play. Many costumes can be created from regular clothing, requiring you to purchase only the accessories. Some ideas for DIY plus size costumes are a vampire, a witch, a scarecrow, and a pop diva.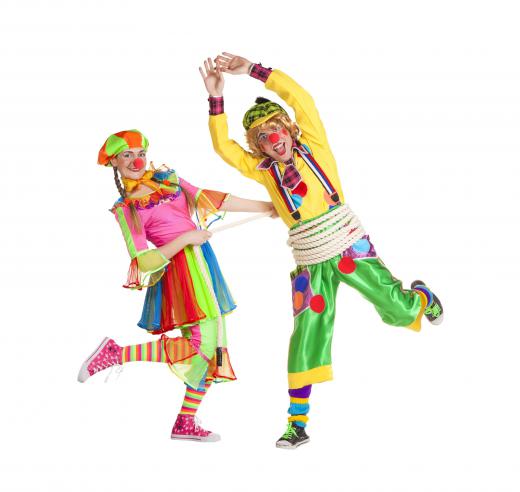 If you prefer to purchase a complete costume, check out the Halloween section of your local department store or online. Stores generally carry only a small selection of costumes in plus sizes, so shopping early will give you the biggest selection to choose from. Shopping online offers you a wider selection of costumes to choose from with greater availability in your specific size.
Choose something you will feel comfortable wearing. Some people might feel uncomfortable wearing certain costumes, such a French maid or a sexy devil, in a plus size. Others might be quite comfortable wearing these costumes, and it is a matter of personal preference. For those who shy away from costumes that are too revealing, other options, such as a clown, a cowboy or cowgirl, a sports figure, or a princess might suit them better.
Costumes in general are not inexpensive. If you will only be wearing the costume once or twice, you might not want to spend a lot of money. Second hand costumes, available at online auction sites and local consignment shops, might save you some money. Renting a plus size costume is another option, so don't forget to check with your local costume rental shop to see what they have available in your size.
The comfort of the costume should also be taken into consideration. A properly fitting costume will certainly be more comfortable than one that is either too small or too large. Try costumes on in person, if possible, as sizing may vary from one manufacturer to another.
AS FEATURED ON:
AS FEATURED ON:

By: pirotehnik

A clown costume might be ideal for someone who doesn't want something too revealing.

By: aceshot

Characters from classic movies, like Dorothy from The Wizard of Oz, can make good Halloween costumes.