How Do I Choose the Best Physiotherapy Table?
A physiotherapy table may be designed for various types of therapy and rehabilitation. When selecting your physiotherapy table, be sure it is designed for the type of rehabilitation you require. For instance, physiotherapy equipment that is specifically designed as a massage table may not be suitable for other types of physical therapy. In addition, the table should be large enough to accommodate your height and weight. If purchasing a physiotherapy table for a nursing home or patient facility, be certain it meets stringent standards set by licensed professionals.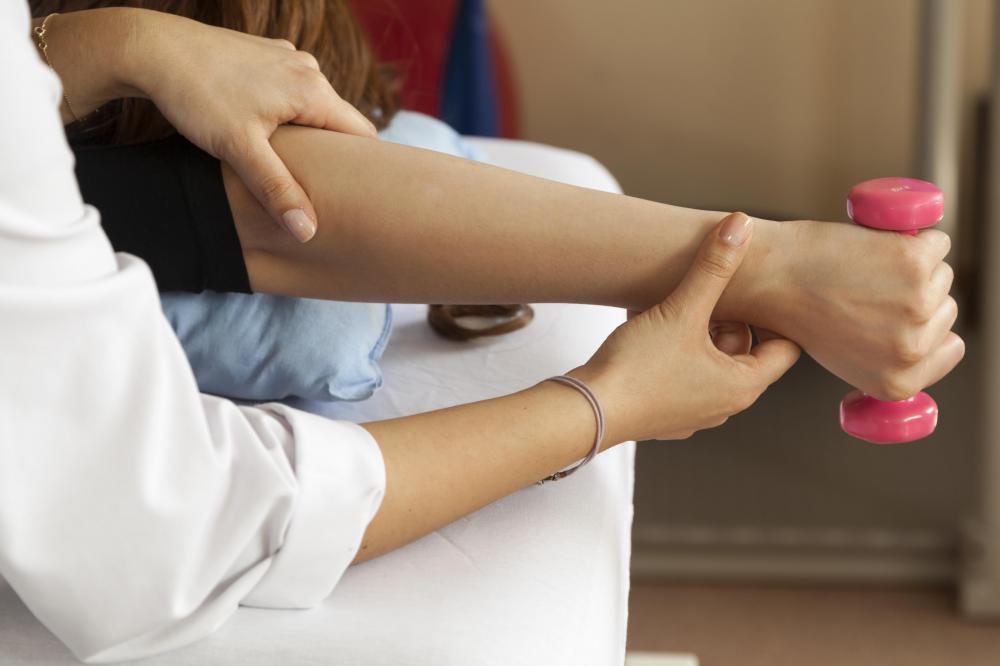 It may help to seek the advice of a physiotherapist or physician before selecting your table. He may also be able to refer you to a physiotherapy equipment supply company. You'll also need to consider which features you require for your therapy table. Some types of physiotherapy equipment may be manually operated, while others are electric. An electronically adjustable physiotherapy table may be more expensive, but this feature makes it easy to operate, especially for people with limited mobility.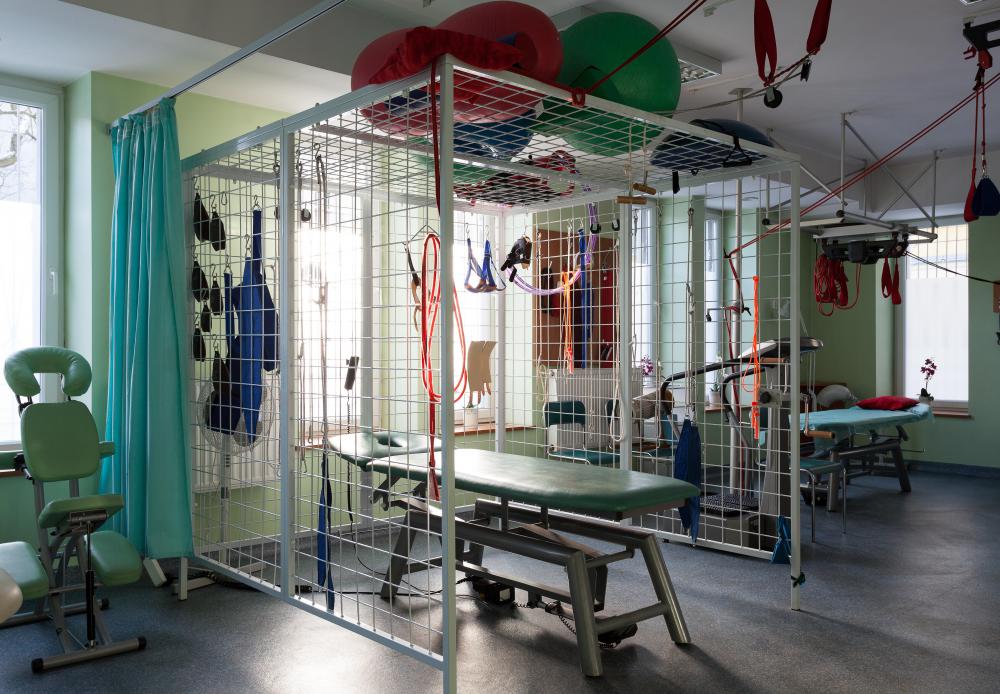 When selecting a therapy table, look for one with adjustable height. This type of table can be adjusted to your individual height, so less effort is need when climbing onto and dismounting the table. In addition, small therapy tables may be custom made for children.
You may also choose a physiotherapy table with an upholstered mat for comfort and support. Choose a padding such as polyurethane foam, with at least 1 inch (2.5 centimeters) thickness. For extra support, foam thickness may be 2 or 3 inches (5.1-7.6 centimeters). If you prefer, your physiotherapy table may have a raised rim or rail for extra security.
If you're choosing a physiotherapy table for inversion therapy, there are a few features to look for. An inversion table is typically designed to relieve back pressure and provide joint relief, so choose equipment that is endorsed by a physician or physical therapist. Rotation control should offer presets for customization. Hand grips need to be non-slip and ergonomically designed for less stress. Look for hinges that are auto-locking for security and stability.
Choose a folding therapy table for easy storage. Another feature that is worth considering when choosing a physiotherapy table is easy cleaning and maintenance. A therapy table that wipes clean with soap and water is best. In addition, solid construction is also important, so look for aluminum and steel parts with powder coating for protection against dirt and rust.