How Do I Choose the Best Outcall Massage?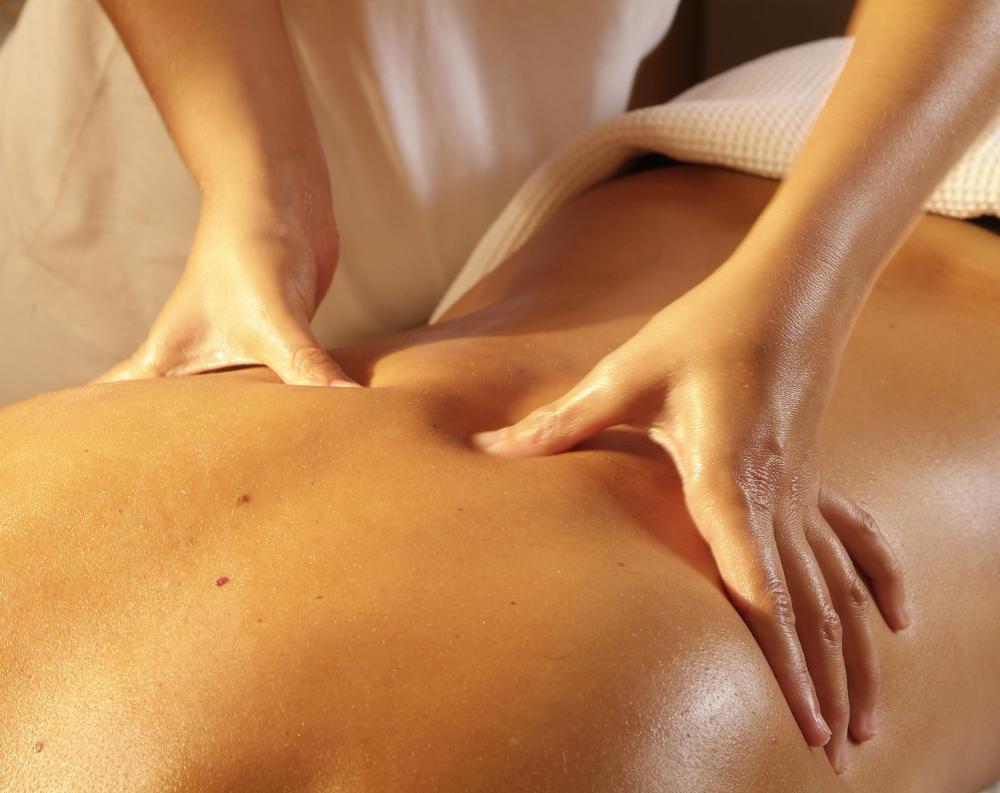 In an outcall massage, the massage therapist goes to meet with the client instead of the client coming to the massage therapist. Places where an outcall massage service may be used include resorts, private homes, hotels, and business offices. Terminally ill and disabled clients also use outcall massage services. Choosing the best outcall massage depends on your individual needs.
Determine what massage style you are interested in receiving. Many styles are available, including deep-tissue, acupressure, hilot, and Balinese. Each style targets a different goal. For example, the Balinese style helps you relax. A deep-tissue massage relieves deep-rooted tension.
To maximize your outcall massage experience, seek a masseuse who can deliver several massage types. Your massage needs will change, depending on your stress levels or health concerns each time you call. Finding a professional with a wide range of styles available allows you to stay with one person and build a relationship.
Read online profiles of massage professionals who offer the style of massage you desire. Take note of the number of years they have been in business. Check for testimonials from previous clients and look for reviews of the business online. Be sure the pricing structure fits your budget.
Choose two or three based on style, reviews, and price. Call each service and discuss your massage needs. Find out if there are travel charges for a masseuse that must come from farther away. Ask if the masseuse is willing to come to your location, whether your home, hotel, or business. Using all the information gained in the interviews, choose one to try.
Book the outcall massage for a day that you will not be hurried. On the appointment date, relax and enjoy the massage. Evaluate the service after the masseuse leaves.
Take note whether the masseuse was friendly, professional, on time, and competent. If so, you have found the best outcall massage source for your needs. If you run into issues that you feel cannot be resolved, however, move on to the next of the three on your list.
Outcall massage may be used by those who have suffered an injury, or those who are looking to relax in their own environment.

A terminally ill patient may use outcall massages.

Receiving a massage may release endorphins in the body and help block pain signals to the brain.

It may be best to choose a masseuse who is capable of performing several different types os messages.

Massage therapy may be used to help soothe shoulder pain.

An outcall massage appointment should be scheduled on a day when the client will not be hurried.