How Do I Choose the Best Online Makeup Classes?
When evaluating online makeup classes, carefully consider your reasons for wanting to study makeup artistry. In many jurisdictions, a makeup artist must hold licensure as either a cosmetologist or aesthetician, so simply completing coursework may not enable you work as a professional makeup artist. If you are not concerned about working professionally, live in a jurisdiction that does not require licensing to become a makeup artist, or already hold a license in aesthetics or cosmetology, your considerations are different. In such cases, you will want to evaluate the quality of the instruction offered in the online makeup classes that you consider. You should also ask about a course's costs and whether you will be expected to purchase additional materials to complete course requirements.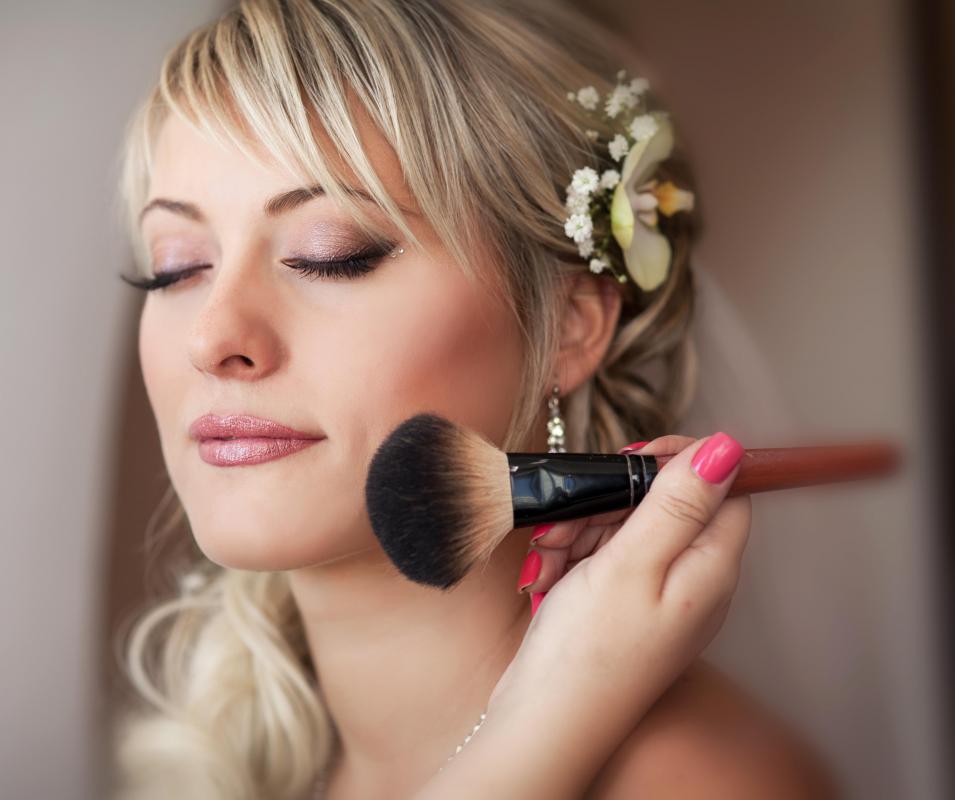 One significant difficulty with taking online makeup classes is that makeup application is a hands-on skill. Any course that you take should require you to submit video or photographic examples of your work as you complete your lessons. Online makeup classes that do not require you to show examples of your work may be of limited use to you because you will not be able to receive feedback on your technique from your instructors. You should carefully review the curriculum for online makeup classes before enrolling. Make sure that you will be able to learn the basics of makeup application as well as advanced techniques, such as photographic makeup and bridal makeup.
It is equally important that you understand exactly what you are paying for when you enroll in a course program. In some cases, a makeup school may charge you a tuition fee that does not include the various materials you will need to complete your online makeup classes. Typically, those who are studying makeup artistry will be expected to own a professional brush kit as well as a palette of professional-quality makeup. Without these tools, you may not be able to complete your lessons or achieve the results that you want. Clarify with the school whether your tools and cosmetics are included in your tuition. If not, ask the cost of these items and if the school will sell you the tools that you need.
If you are already licensed as a cosmetologist or aesthetician and are taking online makeup classes to meet continuing education requirements, contact the licensing board that mandates your participation in continuing education. It is important that you verify that any online makeup classes that you take meet the licensing board's continuing education standards. Without verification, you may end up taking a course that will not help you qualify for license renewal.
One problem with taking online makeup classes is that makeup application is a hands-on skill.

It's often best to have a makeup artist apply cosmetics for a wedding or other special event.

Individuals studying makeup artistry are typically expected to own a professional brush kit and a palette of professional-quality makeup.