How do I Choose the Best Oak Hardwood Flooring?
Oak is one of the most popular woods for hardwood flooring, but all oak hardwood flooring products are not created alike. Choosing flooring should be done with care to make sure that it will be appropriate for the setting and that it will meet the aesthetic desires of the people who will be living with the flooring. Oak floors last a long time when they are of high quality and they are properly cared for, and people should remember that they will live with their decision for decades.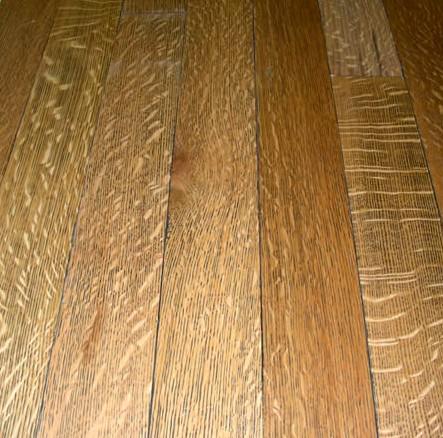 Numerous types of oak are used in oak hardwood flooring, with red oak and white oak both being very popular. When selecting hardwood flooring, people should think about the shade they want, because oak can vary from an almost white to deep brown color. They should also consider finishes, which vary from matte to glossy, and can include distressed finishes for an antiqued look. Companies which make flooring usually provide samples for free, which allows people to inspect their options to determine which one would be most suitable.
Another issue to think about when selecting oak hardwood flooring is whether the wood should be solid or engineered. Solid oak hardwood flooring is made from solid strips or planks of wood, while engineered flooring is made with veneer which is layered onto a base. Engineered flooring tends to expand and contract less, but it doesn't always wear as well as solid flooring. There are also numerous flooring widths to consider, including wide plank flooring and flooring made from narrow strips, and oak hardwood flooring is also available in parquet.
Flooring products often come with warranties, which is another thing to consider when selecting oak hardwood flooring. Usually prefinished floors have lengthier warranties, while unfinished floors have much shorter ones. If a flooring company is being hired to do the flooring installation, it is important to ask them about any guarantees and warranties they offer, and to select a reputable flooring company to do the job. Even the best flooring will fail if the installation is done incorrectly.
Installation method can be an important issue. People installing their own oak hardwood flooring may prefer a floating floor, which is easy to install without extensive experience. Other flooring products need to be glued, nailed, or stapled, and they can be more challenging to install. Tricky installations are usually best handled by professionals who have experience.