How do I Choose the Best Oak Cupboard?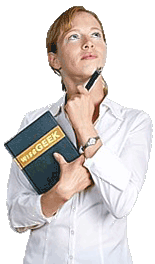 Before you decide on an oak cupboard, you may want to make sure it is solid oak and not a laminate. A good piece of oak will usually have color variations, such as flecks of green, gold, or black. For style, you can choose wooden doors, or a cupboard with glass panes. Different stain options for your oak cupboard include golden honey tones, cherry reds, and mahogany, to complement your color scheme. If you want an older cupboard, you may want to invest in an antique cabinet or a sideboard.
Although oak cupboards are found in many older homes, they tend to be a popular choice for new structures as well. One of the reasons oak has remained popular is its strength and durability. The wood has a reputation for standing up to daily wear and tear as well as frequent cleaning and can also be an affordable way to renovate a kitchen when working with a budget.
If you want to add some dimension to your kitchen, an oak cupboard with a glass display case can showcase favorite dishes or glassware. Sometimes these cabinets are designed for a corner, but they are also found integrated into sets of cabinets. An oak cupboard with a paned glass door that shows off colorful dishes can even become part of the overall design in a colorful kitchen.
If you prefer an antique oak cupboard for your kitchen or dining room, a sideboard with double doors and colonial wrought-iron hardware might be a good choice. Depending on the age of the piece, it may have rare, planked-style doors or a roll top storage area. If you are shopping for an antique, be sure to inspect the piece to make sure the wood is in good shape and that there is no noticeable damage. Open up the cupboard to check for shelving problems or any structural problems inside the unit.
When deciding on cabinetry for a kitchen, an oak cupboard may be on your list if you want to design a country kitchen. Oak comes in natural hues of salmon pink, golden honey, and off white. If you don't want dark-colored cabinetry, these cabinets are suitable for leaving unfinished.


Woman holding a book