How Do I Choose the Best Natural Face Scrubs?
Choosing the best natural face scrubs, whether you are purchasing a commercial option or making your own, is all about knowing which ingredients to look for. Making natural face scrubs at home is the best way to guarantee the authenticity of the ingredients, and you can tailor the mix to suit specific skin dilemmas such as acne or dryness. Selecting a commercial product can be tricky because those that claim to be natural face scrubs often contain mostly synthetic ingredients.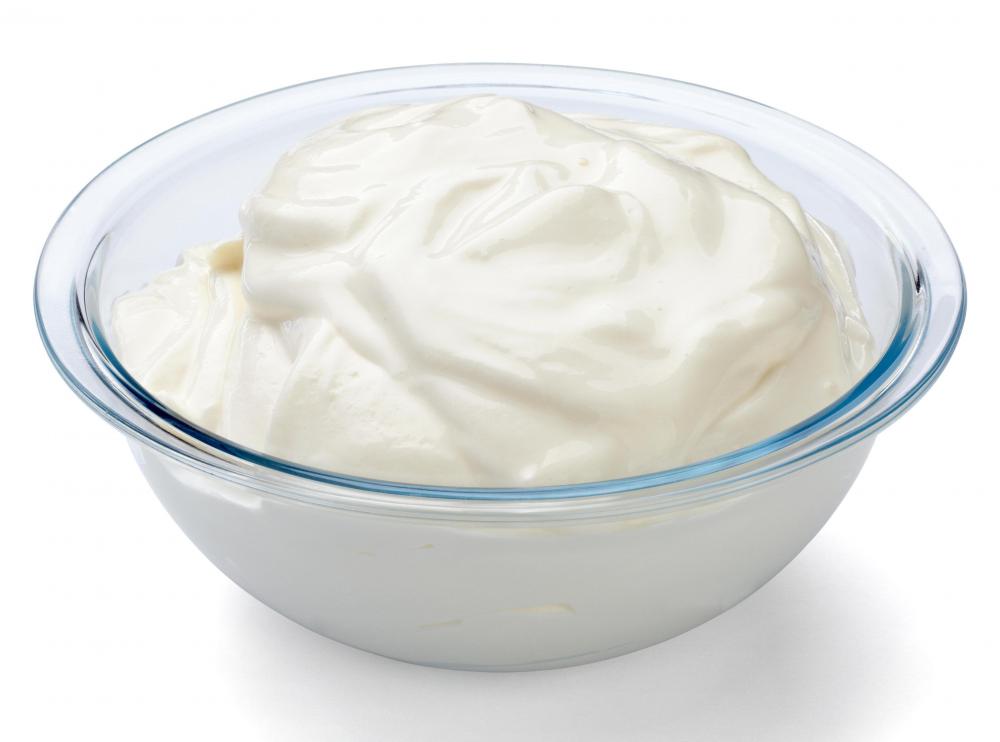 Knowing what ingredients to look for is absolutely key to choosing the best natural face scrubs. If you have oily skin and acne, ingredients such as honey, citric acid, baking soda, or rice flour can help remove oil and dirt from pores and help clear up blemishes. Dry skin will benefit from natural face scrubs made with oils such as olive oil, jojoba oil, and argan oil; natural butters such as shea and cocoa butters; honey; and essential oils. Aging skin should be treated with natural face scrubs with vitamin C, cucumber, lactic acid from dairy products, or antioxidant oils. Some natural exfoliating particles might include oatmeal, finely crushed nuts such as almonds, sugar, or salt.
If you are making a facial scrub at home, any of these ingredients can be mixed and matched to create a unique, natural product that is best suited to your skin type or skin ailment. Many natural ingredients can be found in grocery stores, health food stores, pharmacies, or apothecary shops. Some commercial products also contain these and other natural ingredients, but it is important to inspect them carefully before purchasing. Store-bought face scrubs that contain natural ingredients may not contain large enough amounts to achieve the results that they should, or the results of untested natural ingredients are exaggerated in marketing to sell more product.
Similarly, some commercial products claiming to be natural face scrubs might not be natural at all. When choosing a natural face scrub, reading the ingredients list is essential for choosing a reputable product that is actually composed of natural elements. Look for ingredients you know are natural: if you are unable to identify the majority of the ingredients listed on the package, or see words such as "sulfates" or "parabens," you have not selected the best natural face scrubs. When choosing natural face scrubs that are made commercially, the fewer ingredients, the better. Ideally, you should recognize each ingredient and understand its purpose in the scrub to ensure it is appropriate for your particular skin care dilemma.