How do I Choose the Best Natural Face Moisturizer?
Traditional moisturizers in department stores and retail shops are made up of chemicals that make skin softer by making it retain more water. An organic or natural face moisturizer has the same effect on the skin but does so without the use of chemicals. Instead, it contains natural plant oils, vitamins, minerals and essential oils. Choosing the best one depends on your skin type, your skin's particular needs and whether you have sensitive skin. When looking for the best natural moisturizer it is important to read the list of ingredients and to shop around, because some products that claim to be natural will not be all-natural and might contain chemicals or other artificial substances.
If your skin is very dry, you can try products made from a heavier oil, such as olive oil. If you have normal to oily skin, you should stick to lighter oils such as jojoba or almond oil. A natural face moisturizer with fruit extracts, fruit oils or vitamin C can be moisturizing and at the same time can clear pores and leave the skin feeling soft, not oily or greasy. For acne-prone skin, look for fruit ingredients, especially citrus. Citric acid helps break up oil.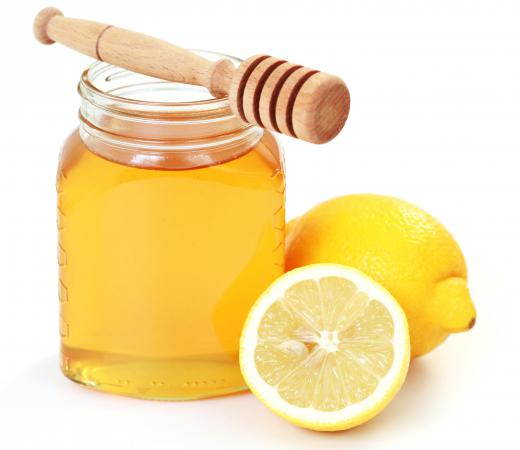 For both acne-prone and aging skin, alpha and beta hydroxy acids come from apples, ginger, oranges, grapefruit, sugarcane and willow bark. A natural face moisturizer will often contain a less refined version of these chemicals, such as willow bark extract instead of alpha-hydroxy acid. Beta-hydroxy acids, when refined, include salicylic acid. A less harsh form and natural form of this chemical is contained in fruits such as apples. Both of these acids help peel off the top layers of dead skin, which minimizes wrinkles and helps fight acne by keeping pores clean.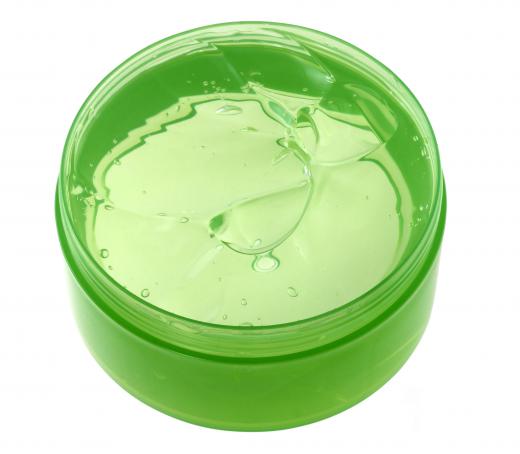 When choosing the best natural moisturizer for your skin, keep in mind any special qualities that a certain plant or vitamin might have and how that might apply to your skin's condition. Vitamin E, for example, is known to decrease the appearance of scars and wrinkles. It can be used in its pure form as a treatment for the delicate eye area. You can purchase vitamin E in capsules and break them open to apply the oil directly on the skin. Other moisturizers use aloe, which is especially good at healing very dry, cracked skin or sensitive skin and can be used in its natural state, from the plant or from stores in gel form.
Avocado oil also has highly prized skin-enriching properties. This natural moisturizer contains vitamins A, D and E and a bevy of vitamins and minerals. Macadamia, almond and shea butters contain natural antioxidants that fight free radicals — compounds that cause the skin to age, dull and lose elasticity. Carrot oil and beta-carotene also have naturally occurring skin-boosting properties. Sesame oil can be used as a moisturizer and provides natural protection against sun damage.
Natural versions of whitening moisturizers also exist. Avocado oil can be mixed with whitening agents and fruit acids to create a natural face moisturizer that also lightens the skin. You also can make a natural whitening moisturizer by combining honey and lemon juice, which can be applied to the skin, left on for 15 minutes and then washed off with mild soap and a cloth.
Natural products that whiten, tan or bronze the skin also are available. Some homemade natural skin bronzers utilize tea to give the skin a brownish tint. In the case of both whitening and tanning products that are natural, the whitening or tanning agent itself still might be a chemical. It is important in the case of these special formulations to read the ingredients to know just how natural the product is.
Even when you use natural products, negative reactions can occur. Allergic reactions and itchy, dry or burning skin can be a sign that your skin is reacting in a harmful way. If you have known allergies, such as nut allergies, you might want to avoid a moisturizer with nut oils. For sensitive skin, there are many natural moisturizers that contain oatmeal, which calms dry, itchy skin.
When shopping for the best natural face moisturizer, avoid products that contain parabens and chemicals that sound unfamiliar. Look instead for natural plant oils, vitamins and minerals. Products that are labeled as being organic are good choices for a natural face moisturizer.
AS FEATURED ON:
AS FEATURED ON:

By: matka_Wariatka

Honey and lemon can be used to make a natural face moisturizer.

By: sassyphotos

Aloe gel is great for healing skin.

By: oriori

Oil extracted from avocados is an excellent natural face moisturizer.

By: Mikhail Malyugin

People with normal to oily skin should look for light moisturizers that contain jojoba oil, almond oil, or another natural emollient.

By: Lsantilli

Soaps with avocado oil can help nourish and moisturize dry skin.

By: picsfive

Carefully read lists of ingredients and shop around, to ensure that the moisturizer is truly all-natural.