How Do I Choose the Best Music Therapy Degree?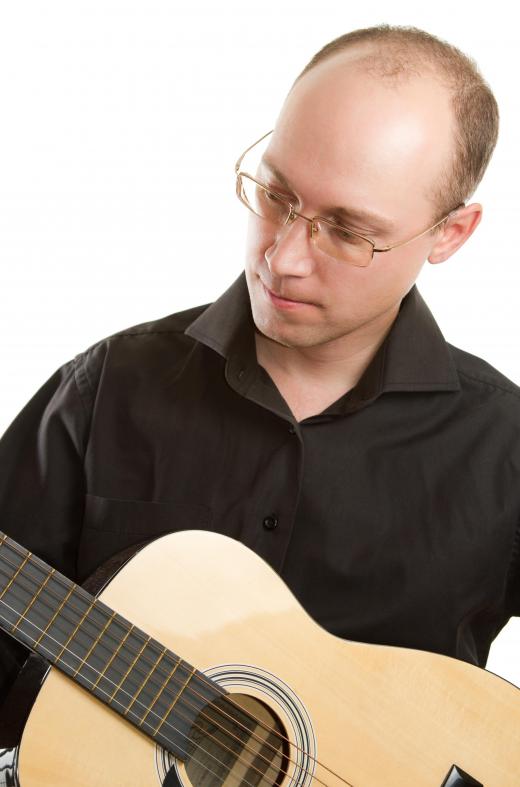 The best music therapy degree will provide an excellent education not only in therapy but also in music performance and repertoire. It will also meet your scheduling and budget requirements. The best music therapy degree will also lead to an internship in the final semester so that you can practice the skills you have acquired in an actual music therapy environment under the guidance of an experienced music therapist.
Music therapy is a multifaceted degree, including therapy skills and music skills in multiple instruments. A good music therapy program will include all of the basic requirements of a music performance or music education degree: private lessons, participation in ensembles, music history, and music theory. Typically, music therapists are not required to reach the same level of skill in their instrument as music performance majors, but you should still receive at least four semesters of private lessons in your primary instrument.
Although you can major in any instrument while pursuing a music therapy degree, the best programs also require you to learn basic skills on accompanying instruments, like the guitar and piano and to develop your singing skills. Many programs refer to additional instruments as secondary instruments, as opposed to your primary instrument. Part of your education should include learning basic songs which are commonly used as tools in music therapy sessions.
In addition to music classes, the best program will require additional classes in psychology and counseling. These classes will cover the knowledge and theory behind therapy as well as specific training in music therapy techniques. Typically, before you begin your internship, one or two classes will include a mini-internship which will require you to practice music therapy techniques on your fellow classmates or in a music therapy setting.
Many universities and colleges with strong music programs offer a music therapy degree. You can begin your search by checking the schools in your area or in an area where you would like to live. You can also look for schools which are accredited or endorsed by professional music therapy organizations, such as the American Music Therapy Association (AMTA).
To find out if a school's music therapy program is well rounded and requires training in music as well as counseling, look at the music therapy degree sheet found on the school's website. Usually, the degree sheet will list all the required courses for the program. Use the school's course catalog to find descriptions of the courses. If that does not provide enough information, contact the director of the program and request syllabuses for the classes in which you are interested, and read these thoroughly. They should provide detailed information on class objectives and requirements.
If you plan on pursuing your music therapy degree full time, your schedule probably allows you to take classes whenever they are offered. If you are going to school part-time, find out if the program offers night classes, weekend classes, or online classes. Due to the hands-on nature of a music therapy degree, it is not possible to fully complete a music therapy program online, but there may be flexibility in scheduling that will allow you to obtain the degree as a part-time student.
When you find a school that seems promising, check the financial aid department for information about scholarships, grants, and loans. Even if the tuition is affordable on your budget, you may be eligible for scholarships or grants, both of which are a type of financial aid that does not have to be repaid.


By: vitmark

A musical degree will likely teach skills on accompanying instruments, like the guitar and piano.

By: Volker Witt

Some, but not all, of a music therapy degree's requirements might be gained online.