How Do I Choose the Best Modern Italian Furniture?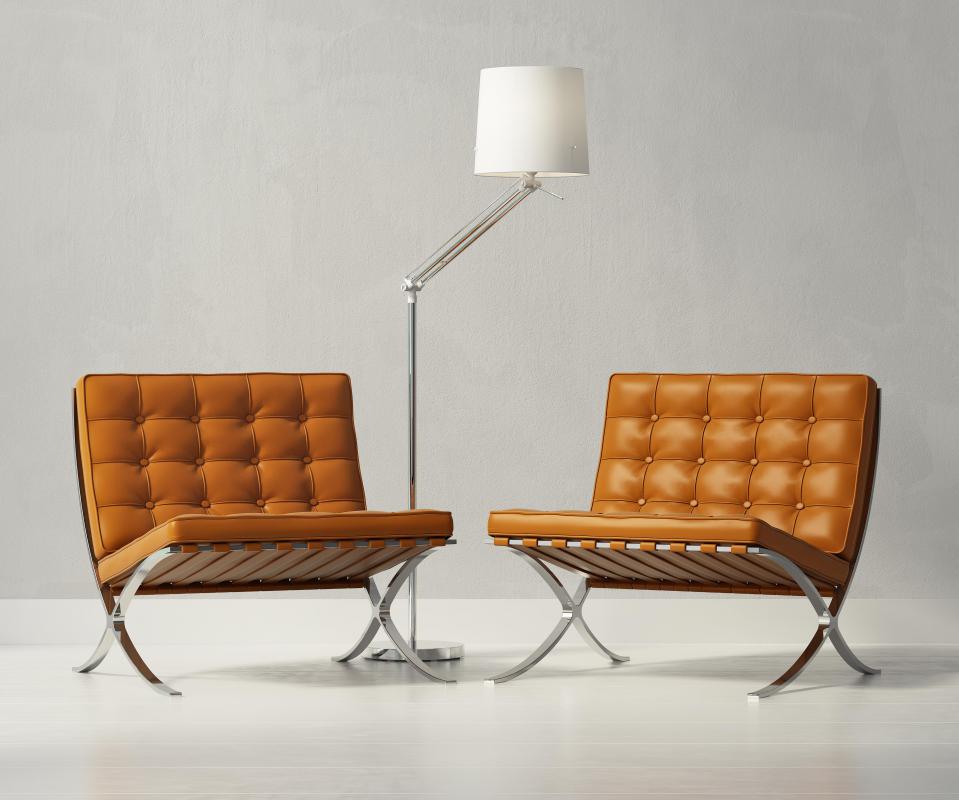 Modern Italian furniture is a good choice for those who enjoy fine leather chairs and sofas. To choose from the best selection, be sure to shop at a specialty store or dealer that sells European furniture. To obtain good quality modern Italian furniture, buy only from manufacturers in Italy, otherwise your pieces may not be authentic. Imported pieces may be purchased online or through your local furniture gallery. To coordinate your entire room, trying buying a matching set of authentic modern Italian furniture that includes accent pieces.
Italian accent furniture may include coffee tables for the living room or nightstands and headboards for the bedroom. If you want modern Italian furniture that is elegant and unique, try selecting some handcrafted pieces. This gives you the advantage of owning a unique, sometimes one-of-a-kind piece. If you intend to buy your furniture online, you should request a catalog. With a catalog in front of you, you'll be able to see the selection in greater detail and narrow down your options.
Inquire about the materials and finishes used in the furniture you are considering. In modern Italian furniture, natural leather will be commonly used. If the leather is high quality, you can expect to see some creases and irregularities. Do not mistake these for flaws or defects, however. This is a sign that the leather is all-natural with no synthetic additions.
If your living room and dining area are adjacent, you will most likely want to match the materials used for your dining and living room sets. Assuming you've decorated your living room with a leather couch and chairs, you can choose leather high back dining chairs as well. Leather dining chairs come in a variety of colors, ranging from cream or pale yellow to black. You may prefer your dining chairs to be the same color as your living room furniture or be contrasting. Modern Italian furniture may also incorporate a steel frame and leather seat for a dining chair.
Designer furniture from Italy will typically come in a variety of styles. If you want something out of the ordinary, look for pieces that are marketed with limited availability. Limited-edition modern Italian furniture may come with a certificate of authenticity and be numbered. Whether you are buying from a local dealer, an online catalog store, or directly from Italy, you should obtain a warranty as well.
Modern Italian furniture is a good choice for those who enjoy fine leather chairs and sofas.