How do I Choose the Best Metal Patio Cover?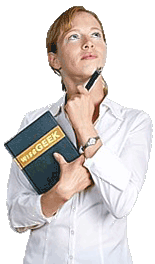 A metal patio cover may breathe new life into an exposed patio area by allowing you to use your patio in all kinds of weather. When you are shopping for this type of patio covering, options typically include standard metal covers, aluminum patio covers, and sometimes the two metals are used together to cover a patio. Although a metal patio cover may cost less, it may not be as durable as an aluminum one. On the other hand, an aluminum cover may not hold up under a significant snowfall in the same way a metal roof would. If you have more money with which to work, you may even want to go further and install a patio enclosure to add more indoor living space to your home.
Installation of a metal patio cover may complement the style of your outdoor space and even let you keep a barbeque going during a rainstorm. Deciding which type of patio cover to install depends on your needs, weather conditions and what type of installation you prefer — either do-it-yourself or by hiring a contractor. A metal patio cover may be more difficult to install, so it may be a good idea to hire a professional for installation. This kind of covering usually tends to be somewhat difficult to work with when drilling, is heavier to transport and may get hot to the touch under direct sunlight.
For some homeowners an aluminum patio cover may be a more popular choice, due to the fact that aluminum is a lightweight material with which to work and is durable in most weather conditions. Although it may cost you more than a standard metal roof, it tends to be somewhat easier to install, which may cut down on construction time and expense. One option you may want to explore is a louvered-style roof that has aluminum lattices that open and close by remote control. When full sun is desired, you simply open the louvers, which can be quickly closed if need be. This kind of patio covering may come in handy when grilling to keep smoke from the barbeque away from your guests.
If you are working with a larger budget, then you may want to go a little further by installing an enclosed patio. Although this is a more expensive alternative, it may significantly add to your living space and allow you to enjoy your patio year round. A metal patio cover with a patio enclosure may feature sliding windows with tempered glass, gutters and dual-paned windows.
Woman holding a book