How do I Choose the Best Mesh Desk Chair?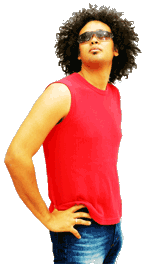 In order to choose the best mesh desk chair you must make several decisions regarding the style, color, and size of the chair. The price of the chair will vary depending on the options and model you choose. If price is the most important consideration, set a budget and choose options based on your price point.
A mesh desk chair differs from other desk chairs because the back support is mesh, as opposed to solid plastic, fabric or leather. The mesh allows air to circulate, and for people who sit in a chair for long periods of time, mesh is a feature that offers comfort and reduces the chance of their back becoming hot and overheated.
The style of the mesh can differ from one chair to another. Some have a tightly woven mesh design while others have a large mesh design. The tighter the mesh is woven the less air will circulate through the back of the chair. If you are buying a mesh chair for ventilation, decide how much air circulation the chair needs to provide.
Mesh desk chairs are available in several styles, including executive chairs, manager's chairs, and task chairs. The difference between the three types of chair is the design, padding and cost. Executive chairs are generally larger than manager's or task chairs, have more padding, can cost more, and are fancier in design. Task chairs are the most simple in design of all three. They tend to be a bit smaller and less expensive. Manager's chairs fall in the middle in price, design and comfort.
Once you have chosen the type of chair that works best for you, the next choice is color. Mesh chairs are available in the typical standard office chair colors of navy, black, and gray. They also come in red, yellow, cobalt blue, and neon green. Chairs can also be two-toned, having black as the basic color of the chair and the seat along with a second color, like white or yellow, for the mesh seat back.
Not all chairs provide features such as pneumatic height adjustment, ergonomic support, adjustable back rest and chair arms. If any or all of these features are important to you, choose a mesh desk chair that includes them. If you cannot find a chair with all of the options you desire, you will have to rank the features in order of importance and choose the chair that has your most important features.
Most desk chairs are relatively easy to assemble. If you are not handy or do not have the time to assemble the chair yourself, ask the store if they can assemble it for you. Some stores offer free assembly, while others may charge a fee. If you are ordering the chair online, it will come unassembled.
Many office supply stores and stores that sell desks have fully assembled chairs on display. Go to your local store and look at them in person. Sit on them and see how they feel, find out which ones are comfortable and which ones are not. The best way to choose a mesh desk chair is to try them out in person. Comfort is just as, if not more important, than any of the other chair features.


Man with hands on his hips