How Do I Choose the Best Mediterranean Chicken Marinade?
To choose the best Mediterranean chicken marinade, generally you should consider many things. You should take into account whether you want to use commercial products, such as bottled marinade and pre-blended spices, or make your own. Another important decision is the flavor combination, because there are many diverse cuisines in the Mediterranean area. The types of spices and herbs that are available and the reason for using the marinade are also important in your decision.
Some companies offer Mediterranean-inspired bottled marinades or pre-blended spice mixes. Sometimes using one of these shortcuts is the best way to sample different Mediterranean flavors. Another way to choose the best flavor for a marinade is to try a Mediterranean chicken dish in an ethnic eatery. If you like the flavor, ask the chef which cuisine he based it on and which spices or herbs he used and find similar recipes. Frequently, people can find marinade recipes on the Internet, in cookbooks, and in magazines.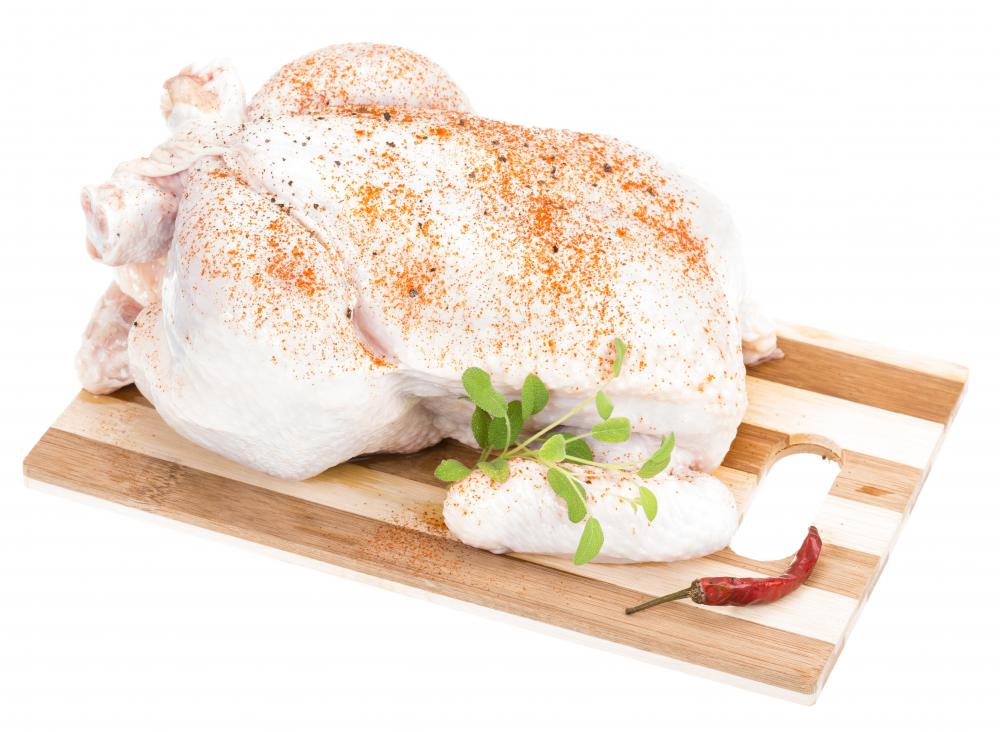 The Mediterranean area includes many different cultures; therefore, the best way for you to choose a Mediterranean chicken marinade is to decide which marinade has the flavors of the culture that you enjoy the most. Throughout the centuries, merchants and travelers have helped cooks share spices, herbs, and flavors, but many of the different cultures have retained individual food preferences. Almost all Mediterranean cuisines have olive oil and garlic in their chicken marinades, but some add hot spices, such as chili peppers, and others add cooler spices like mint.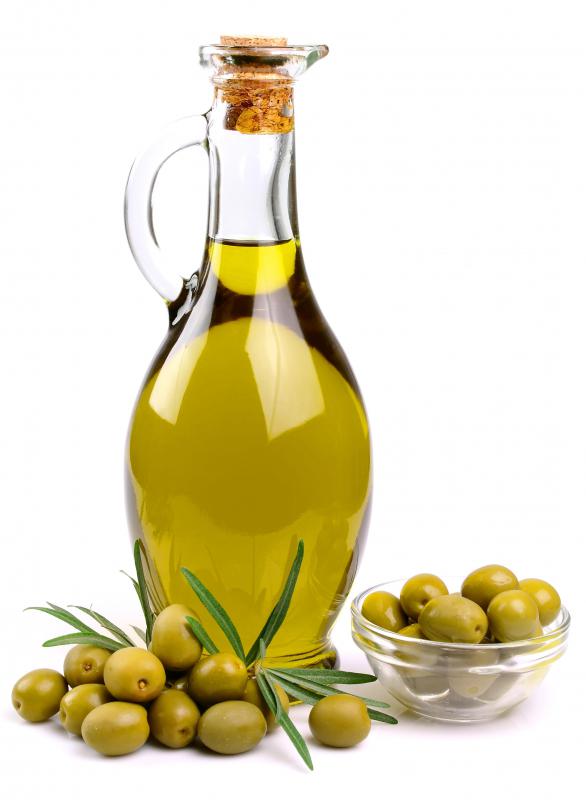 The authentic style of making Mediterranean chicken marinade is to grind the spices and herbs with a mortar and pestle. Mediterranean cooks believe this gives the best flavor to the marinade. If you cannot grind your own spices, it is advisable to use fresh spices and herbs. Mediterranean chicken marinade recipes often use only a few ingredients, and each of the ingredients needs to be fully flavorful. By buying small amounts of herbs and spices and using them within a few months, you can retain the freshness of their flavors.
The flavors of Mediterranean cuisine are diverse and sometimes unique, such as using sumac or sumaq berries. Even countries that border each other can present two different flavor profiles. For example, the Portuguese chicken piri piri marinade features the Mediterranean combination of olive oil and garlic, but adds the acidic lemon juice and lemon rind with red pepper flakes for spiciness. Spain, Portugal's neighbor on the Mediterranean Sea, has a chicken marinade recipe that adds paprika and onions to the olive oil and garlic base. The Spanish marinade has the spiciness of both chili peppers and cayenne pepper.
Across the sea, the North African countries feature cooler-flavored chicken marinades and usually do not feature the hot peppers that some Mediterranean marinades do. Typically, North African marinades use mint, cinnamon, and cumin. Many of them feature the sweetness of honey. Unless you are experimenting, generally you should not add extra mint because it can cause bitterness. By choosing a Mediterranean chicken marinade from a trusted source, such as a printed cookbook, you will have better success.
When choosing a Mediterranean chicken marinade recipe, you should consider why you are marinating the meat. Although many cooks marinate the meat before grilling it, not all recipes are for grilled meat. To choose the best recipe, you should read the full recipe to understand other factors, such as the cooking method and the amount of marinade time.
Chili peppers can be used to add heat to the marinade.

Sometimes using pre-blended spice mixes can work with a Mediterranean chicken marinade.

Before roasting a chicken, marinate it in a Mediterranean yogurt and herb mixture.

Most Mediterranean marinades are made with olive oil and garlic.