How do I Choose the Best Maternity Shoes?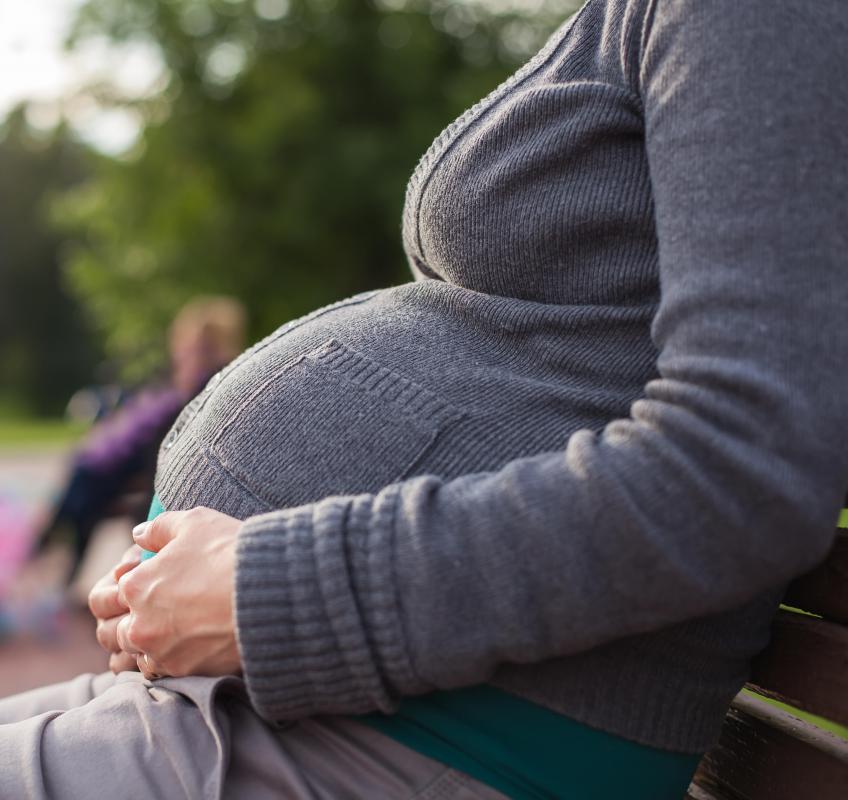 The most important thing to look for when you are shopping for maternity shoes is probably comfort, and your needs in this department will likely vary depending on how far along you are in your pregnancy. Maternity shoes that are comfortable to wear during your second trimester may not be as comfortable when you're in your third trimester because your feet might become wider, and you may also have problems with swelling in your feet. It is probably best to look for a pair of shoes to wear during your pregnancy that are not only wide in width, but also made of some type of breathable, stretchy material so they will continue to be comfortable to wear no matter how large your feet become.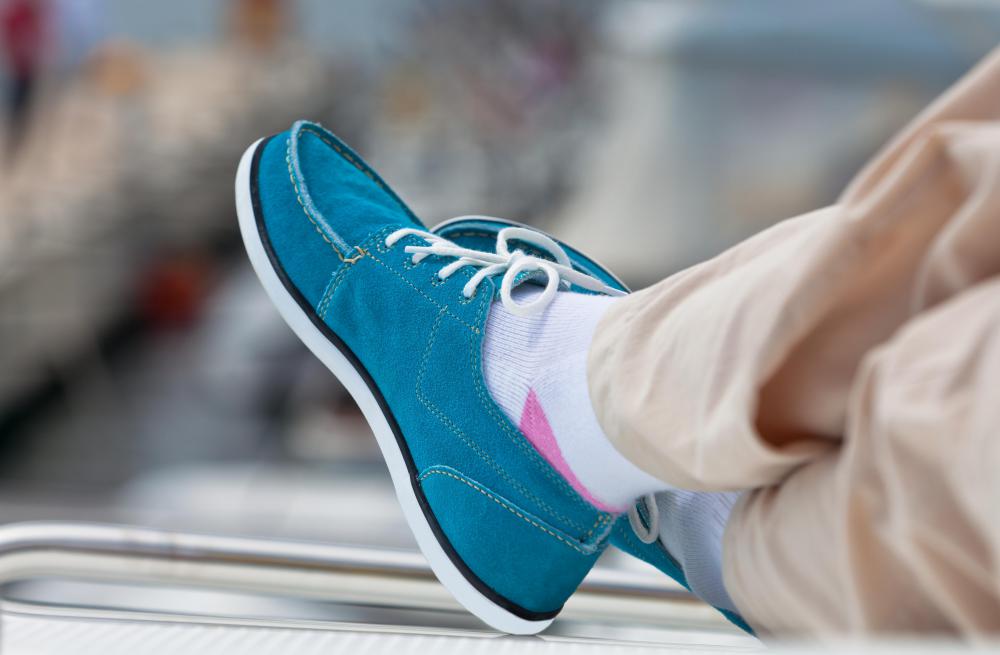 During your first trimester, you can probably get by with wearing the shoes you've always worn because you likely won't be carrying as much weight around in your belly, and swelling also won't be likely. The weight you carry around during your second and third trimesters can actually make your feet spread out, and you will probably need to start searching for shoes that are of a wider width than the ones you normally wear. If you are in your second trimester and you try on a pair of wide-width shoes that seem a little too wide, keep in mind that they may fit perfectly within a month or two. You might, however want to avoid wearing them until your feet will actually fit into them because the friction of your feet inside shoes that don't fit properly could cause blisters.
To avoid having to buy two different pairs of maternity shoes for different stages of your pregnancy, you might want to look for shoes that are made of stretchy material that will grow with your feet. Shoes like these should fit just as well during your second trimester as they will during your third. One thing to be on the lookout for with stretchy shoes is the material they are made from. It is likely that your feet will sweat more during pregnancy, so you will probably want shoes made of a breathable material with air-flow holes to help keep the air circulating well around your feet.
Some other things to look for when you're searching for the best pair of maternity shoes is good support. Many women find standing and walking especially tiresome during the last few months of pregnancy, so the more comfortable your shoes are on the inside, the better. Shoes with good support and lots of padding on the inside will probably be more comfortable for you to wear, especially if you have to be on your feet a lot. Be sure to try on several different types of maternity shoes before deciding on a pair to make sure you've found the pair that feels best on your feet.
By: coffeemill

Shoes that stretch can often be used during the second and third trimesters of pregnancy as the feet expand and swell.

By: topdeq

Maternity shoes should have good support and lots of padding on the inside.

By: Halfpoint

Many women find standing and walking especially tiresome during the last few months of pregnancy.