How do I Choose the Best Masonry Company?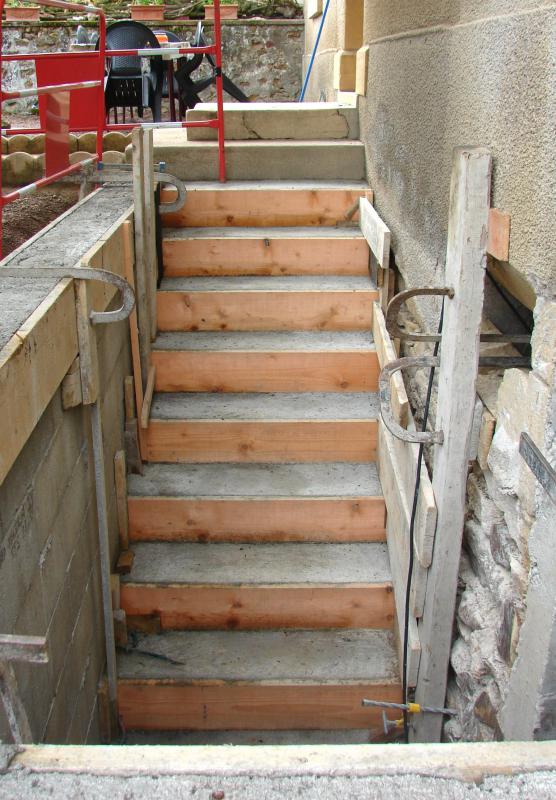 There are a number of things to take into consideration when selecting a masonry company. Although it can take time to choose the best company for the job, this time will pay off in the long term, as masonry is a costly thing to fix or replace if it is done wrong. Fortunately, there are a number of resources to use when evaluating a masonry company to determine whether or not it is appropriate for a job.
The first consideration is the type of job being done, whether it's new construction of a flagstone pathway or repair of a crumbling brick fireplace and chimney. Masonry is a varied art, and many companies have specific areas of expertise. If one sees a particularly fine example of the type of work desired, it can be a good idea to ask which company did it, and when. Otherwise, recommendations can be obtained from contractors, or people can simply call around to masonry companies, describing the job and asking if this is something the company does.
A representative of the masonry company should come out to the site and evaluate it, providing a bid which includes a cost and a time estimate. It's a good idea to get several bids to get an idea of the price range and options. While collecting bids, people can ask around to find out more about the local reputation of a company. A reputable company should be happy to provide client references. Red flags include claims that the company took longer than it said it would, that the construction overran the estimated price, or that people were not satisfied with the construction and the company offered no recourse.
The staff of the company should also provide information about where they trained, and how many years of experience they have. For specialty work, it is important to select a company with the right experience and skills.
In addition to local reputation, it's also possible to look up any complaints made to the government about the company. The masonry company should have a contractor's license and business license, both of which can be checked against government records to confirm that the company is in good standing and that no complaints have been made. While checking the company's licensing, it's a good idea to confirm that the company is bonded and insured. If the company is bonded and insured, any damages caused by the company will be compensated, and if the company walks off the job, the bond will pay for another masonry company to come in and finish.
A masonry company representative should provide a bid and time estimate for project completion.