How Do I Choose the Best Makeup for Dark Circles?
When selecting makeup for dark circles, try out concealers to make sure that they offer significant coverage. You may also want to purchase a highlighter as well as a moisturizer that contains sunscreen. You can finish off your makeup for dark circles with foundation and powder. If you have sensitive skin, you should also take care to make sure that the makeup you choose does not contain irritating ingredients, which can exacerbate skin discoloration. Finally, it is generally a good idea to combine makeup for dark circles with sensible lifestyle changes, such as improving the quality of your sleep and avoiding allergens.
Dark circles under the eyes have numerous causes, including genetics, lifestyle issues such as lack of sleep, and allergies. If dark circles are a problem for you, you may wish to consider your sleep schedule or address problems with allergies. While you can improve the appearance of dark circles with makeup, it is typically difficult to eliminate their appearance completely. If you find that makeup for dark circles doesn't give you the look that you are after, you may want to talk to your doctor about the possibility of laser treatments for reducing dark circles.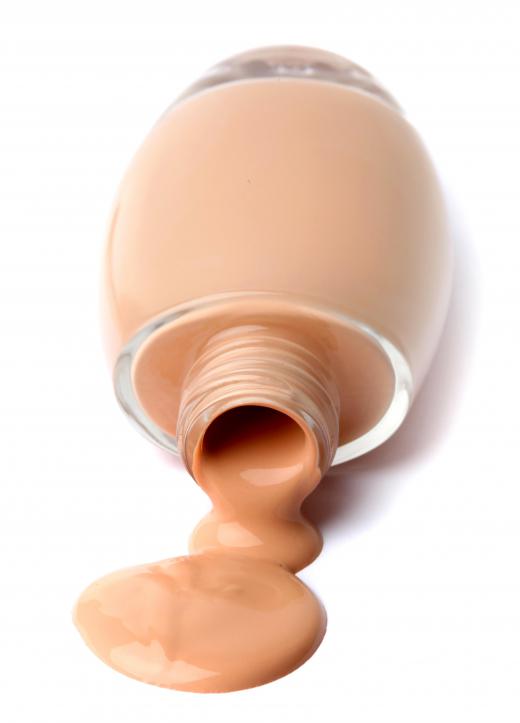 When you purchase makeup for dark circles, look for a concealer that is slightly lighter than the foundation that you normally wear. It is very important that your choice of concealer not be too light, as this can give your under-eye area an odd appearance. For the most natural look, apply some moisturizer under your eyes before applying foundation and concealer. You may also want to dust some translucent powder under your eyes as well, though it is important to check your makeup in natural sunlight to ensure that it does not appear unnatural. Finally, consider blending a small amount of highlighter under each eye, which can further lighten the area.
Be careful when applying the rest of your eye makeup. You don't want dark eyeshadows settling into the inner corner of your eye or collecting under your eye, as this can add further discoloration to the area under and around your eyes. You may wish to use an eyeshadow base, concealer, or foundation on your eyelid, as these products can help keep your eyeshadow in place. It is also a good idea to wear a smudge-resistant eyeliner and mascara, as these products can easily smear under your eyes, accentuating dark circles.
AS FEATURED ON:
AS FEATURED ON:

By: cedrov

Concealer can be used cover dark circles under the eyes.

By: Ariwasabi

Mascara may help draw attention up and away from the under-eye area.

By: geargodz

Foundation, which covers up perceived skin blemishes, is the first step to applying makeup.

By: WONG SZE FEI

Dark circles under the eyes have numerous causes, including genetics.