How Do I Choose the Best Make-Ahead Appetizer?
The best make-ahead appetizers are easy to prepare a few days before a party, keep their flavor or improve in flavor, and fit with the rest of the food you are serving. Any appetizer that can sit in the refrigerator for a day or two before being consumed makes an ideal make-ahead appetizer. Dips will develop flavor as they chill, for example. Some appetizers, such as mini-quiche or other baked goods, can be prepped in advance and then cooked the day of. The make-ahead appetizer should require considerably less work the day of the event than in advance.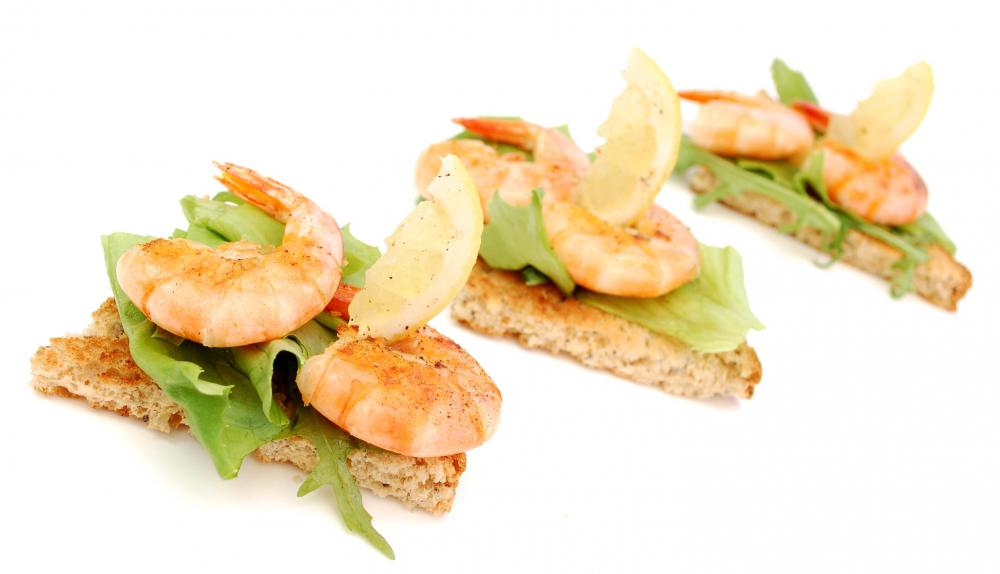 Consider the food you are serving at the party when deciding on the best make-ahead appetizer. If you are serving a formal meal, a casual make-ahead appetizer such as dip and chips may not work out well. Bite-sized sandwiches or crudités may work better. You can prepare the sandwiches in advance if you are not using ingredients that would make the bread soggy. Raw vegetables can be cut up a day beforehand and stored tightly wrapped in the refrigerator.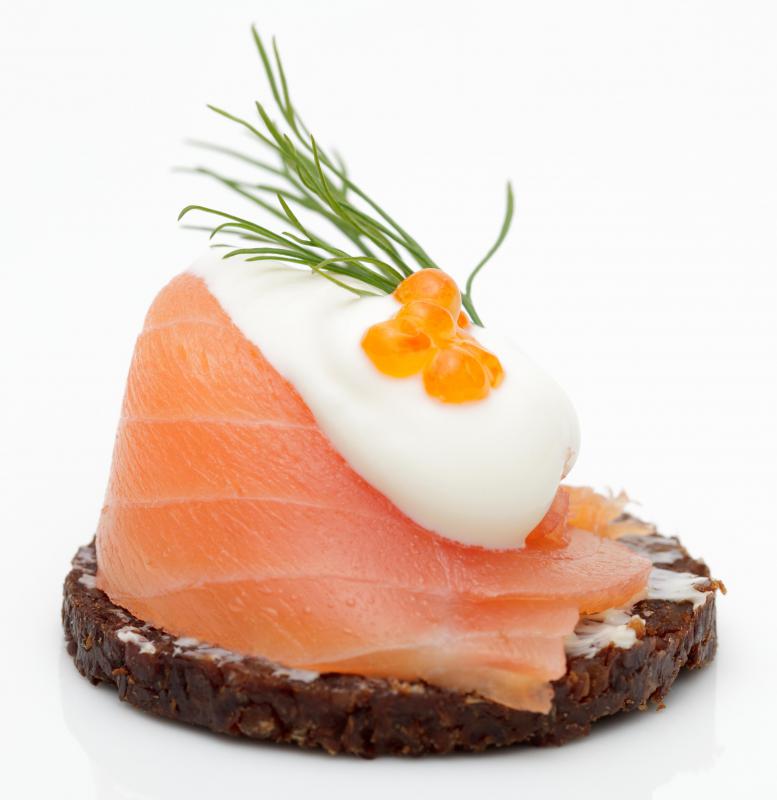 Chips and dip make an ideal make-ahead appetizer for a casual party, such as a football watching party or a child's birthday. You can either prepare the dip a day or two before, let it sit in the refrigerator so that the flavors meld together and serve cold, or bake or otherwise heat the dip the day of the party. Preferably, heating the dish the day of the event should require little time and effort on your part. You want to be able to put it in the oven or on the stove while you do other things to prepare for the party.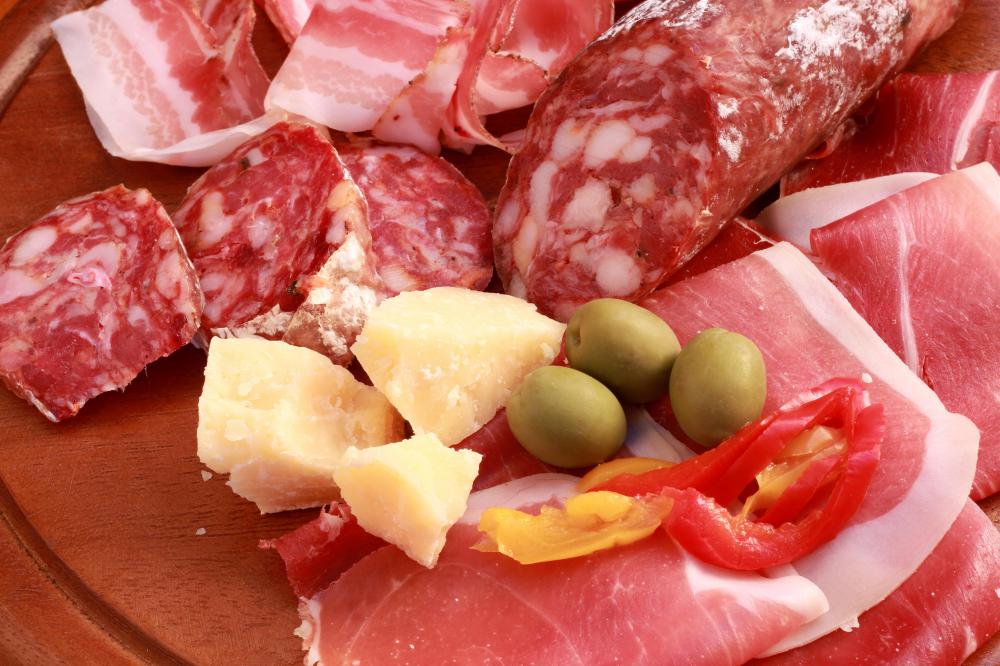 Avoid preparing any appetizers that will become soggy, dry out, or lose their flavor if made too far in advance. If you want to serve cheese as an appetizer, consider shaping a soft cheese such as goat or cream cheese into a log and coating it with nuts or dried fruits. Hard cheeses such as cheddar will dry out if you cut them too early. Breads and other baked goods made too early can become stale and dry as well.
If you do plan on serving baked goods as appetizers, prepare the dough in advance and then bake the day of. You can portion out cookie dough a few days beforehand and freeze it on the baking sheets. Add a few minutes to the baking time the day of the party.
Crostini with mozzarella cheese, chopped tomato and basil.

Shrimp appetizers.

Salmon canapés with crème fraîche, caviar and dill.

A make-ahead antipasti platter.

Tapenade served with a slice of bread. It's often best to make tapenade ahead of time so that the flavors blend together.

Cheese and crackers are a popular appetizer.

Spinach dip can be served as an appetizer or hors dóeuvre.

Caviar appetizer with fromage blanc and fresh herbs.

Prep bacon-wrapped scallops in advance, then broil and serve them immediately.