How do I Choose the Best Lotion for my Skin Type?
The best lotion for one's skin type is a lotion that fits one's skin type, helps to achieve certain skin care goals, and also fits within one's price range. The first factor to consider is skin type. When lotions are formulated for skin type, they are often formulated for how dry or oily the skin is.
The best lotion for very dry skin will be rich in emollients in order to offer the maximum amount of hydration for the skin. Skin that is quite oily on its own, however, may be best matched with a lighter lotion. There are also lotions that are formulated for skin types that are in between dry and oily as well as skin that is a combination of the two. For combination skin, the best lotion is a kind that will deliver hydration to the dry patches of skin while not overpowering the oily patches of skin with too much emollient.
In addition to the skin types that have been discussed above, the level of sensitivity of the skin and the age of the skin should be considered when choosing the best lotion. Very sensitive skin, for example, is best suited to lotions that have calming ingredients such as chamomile and aloe. These ingredients help to soothe the skin, reduce redness, and keep the skin balanced.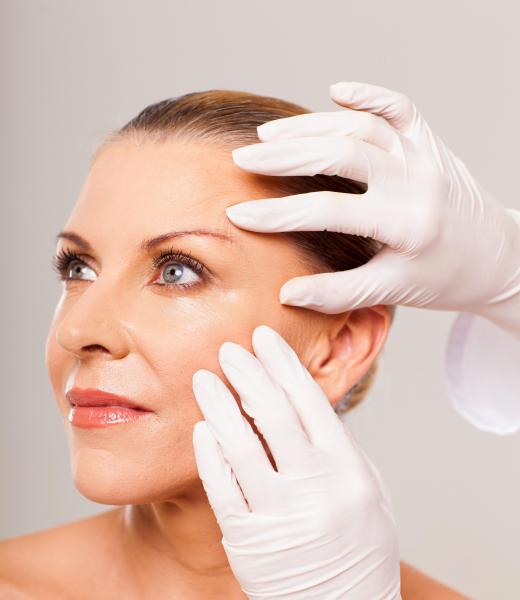 There are a number of kinds of lotion for aging skin. There are some that work to firm the skin, some that work to shrink the pores, and others that work to reverse the signs of sun damage. There are also plenty of lotions for aging skin that are intended to reduce wrinkles. The best lotion for aging skin is a lotion that meets the needs of the user. Some lotions are intended to address a number of the issues discussed here.
Once the best type of lotion for one's skin type and one's skin needs have been identified, it is time to consider price. There is quite a range in the prices for lotion, especially lotions for the face. One can spend anywhere from $5 USD (US Dollars) to $500 USD on a single bottle of lotion.
After identifying the best lotion options in ones price range, the process of trial and error begins. Whenever possible, get a test sample of the product to try for a day or two before committing to an entire bottle of lotion. These are often given away at high-end beauty stores.
AS FEATURED ON:
AS FEATURED ON:

By: pavel Chernobrivets

The ideal lotion for dry skin is one that contains emollients.

By: michaeljung

A variety of lotions are available for reducing wrinkles.

By: roblan

Lotions should be selected based on an individual's skin type.

By: maska82

A lotion for combination skin might include a creamy base for the dry areas of the body.

By: Elenathewise

Some lotions contain anti-wrinkling properties.