How do I Choose the Best Living Room Sectional?
When you purchase a living room sectional, you need to assess your other furniture and decor and choose something with a complementing style. Also, make sure the color coordinates well. Do not forget that price does not determine quality, but quality will determine how soon you have to purchase more furniture, so try to get something that will last.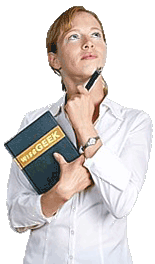 Unless you are planning to purchase more furniture, you should make sure your living room sectional fits in with the other contents in the room. Fitting in means considering several things. To begin with, the style should accent your other decor. You do not want to spend money for a living room sectional that looks out of place.
The size of the sectional should be considered. Sometimes these pieces of furniture can be very big. When the larger sectionals are placed in small areas, they often have the opposite effect of the one intended. If you are not careful, you could find that you purchase furniture that makes the surrounding area seem cluttered and the sectional may seem clunky and awkward. Try to avoid choosing one that obstructs your normal pathway.
You need to consider the color of your living room sectional. It should match items such as your other furniture, curtains, and paint. This does not mean that it must be the same color, but you want to make sure whatever you choose does not clash.
Depending on where you plan to put the living room sectional, color may be important for another reason. If you have small children and plan to put it in an area they frequent, you may want to avoid white or light colors. If you do choose colors that are easily soiled, you should consider getting a sectional made of material that is not difficult to clean.
The living room sectional you choose should accommodate everyone in the household. Since it can be a rather expensive purchase, you may want to have everyone try it before you finalize the deal. This is especially true if you have special needs individuals in your home, such as those with back or knee problems, because certain furniture may result in a great deal of discomfort and difficulty for them.
When you purchase a living room sectional, consider value. Assess not only the appearance of the furniture, but also the quality of it. A large price tag does not always guarantee you are getting an item that is worth it.